EVENTS
What is Orientation week? - August 
Orientation week is a week to orient and welcome new students. During this period, freshmen get a lot of useful information that will be helpful during studying in AUCA. Freshmen participate in a wide range of social activities, including break out sessions and sports challenges.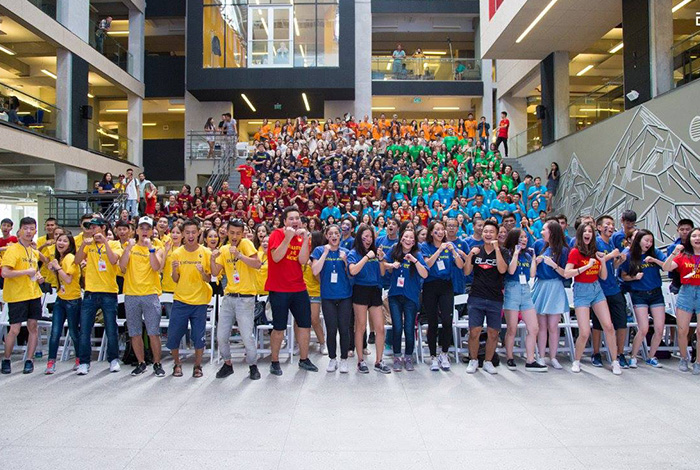 WHAT is Spirit Week? - September
Spirit Week is a chance for students to show their university spirit. Student Life Office has planned different activities and theme days throughout the week. Examples are Harry Potter day, mix and match day, Oscar day, pajamas day and more. The Student Senate and the students of AUCA can change the themes and activities each year.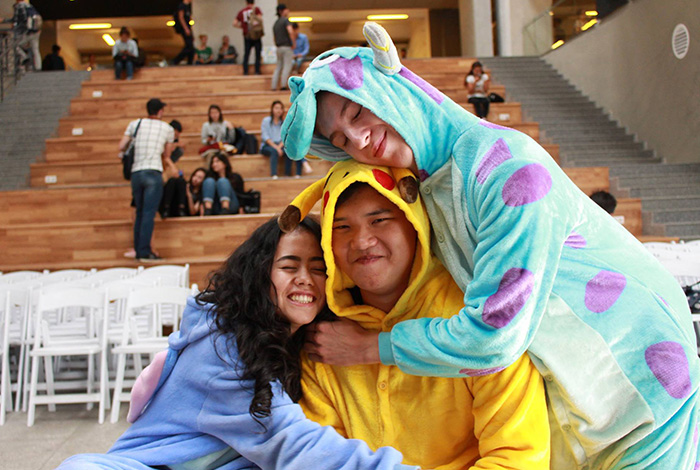 WHAT IS Initiation? - November
On the second Wednesday of November 1997, Hillary Clinton officially opened the American University in Kyrgyzstan.
Prior to that date, AUCA was called KAF or the Kyrgyz American Faculty, which was a part of the Kyrgyz National University. Every year on the second Wednesday in November, the SAO organizes the Initiation Day, the day freshmen are awarded their student IDs. Students also participate in a show during which they are officially initiated into the university.
Initiation Day is indeed one of the most significant ceremonies at AUCA and everyone loves to get an invitation to it! Freshmen and their parents are obviously all invited.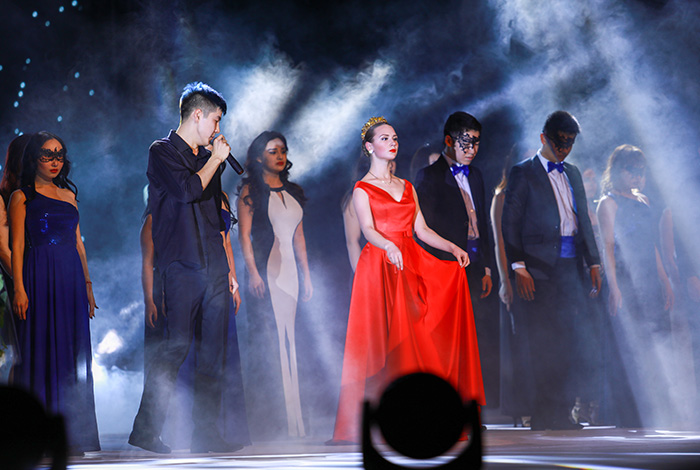 How do we celebrate Halloween in AUCA?
Halloween activities in AUCA include trick-or-treating, attending Halloween costume party, cutting pumpkins, decorating the main university foyer, participating in contests related with Halloween thematic and of course watching horror films.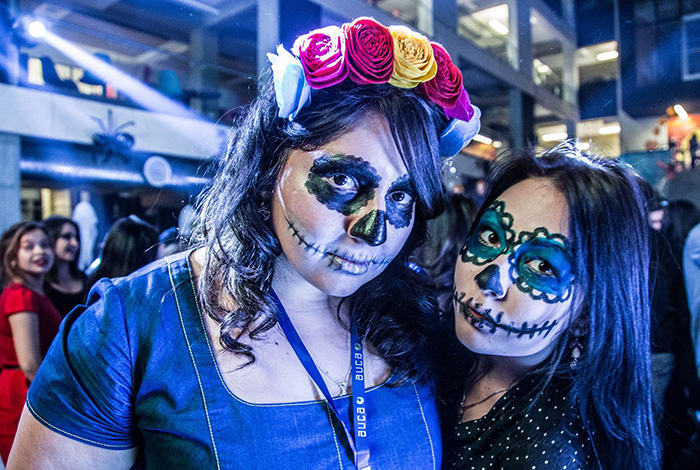 WHAT IS Thanksgiving Day? - November
Thanksgiving Day is a holiday during which students post their "THANKS" for faculty, parents, friends, those they love, and whatever else they are grateful for on the walls to make a remembrance of their love and appreciation. Then, at the end of the day, all students gather at the main foyer and eat turkey and other foods and enjoy the concert that was prepared by the Student life office.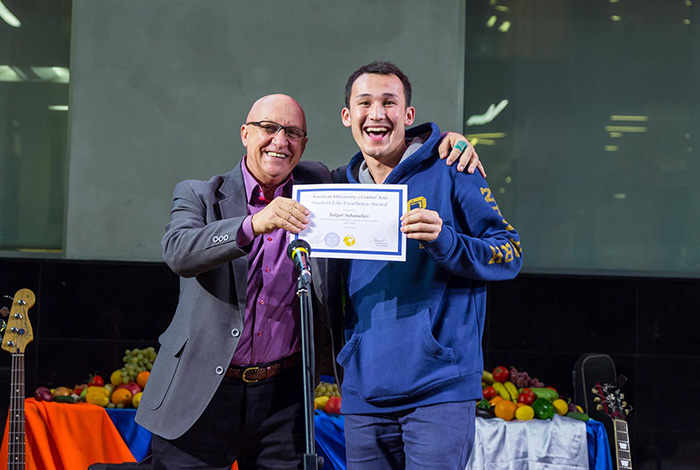 What is Diversity week? - January
AUCA is really unique as it has students of more than 20 ethnicities. Diversity week is a cultural week that gathers all nations to perform and show their traditions and culture. There are 4 days of diversity week: Presentation Day, Video day, Food day and final concert day.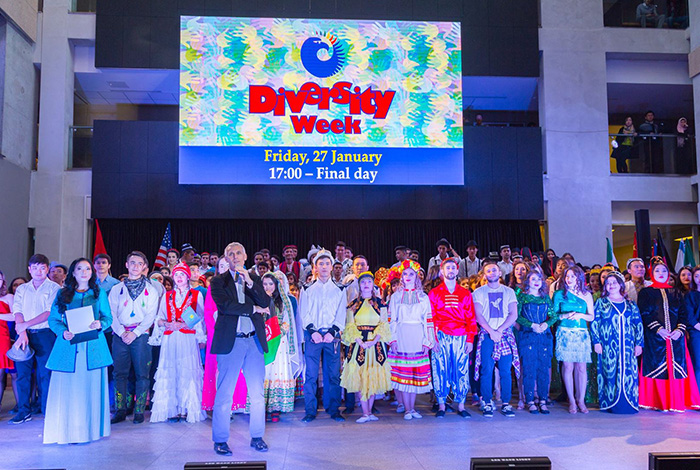 WHAT IS "Stream" competition and how do we celebrate St. Valentine's Day? – February
The events of this holiday, honoring people in love, are organized by the Student Senate and the Student Life Office. The week before the holiday, the Student Senate puts a desk for love–letters in the main hall. Also, the Student Senate holds a contest in which students are nominated in different categories.
In the evening, the Student Life office holds a talent competition "Stream" conducted in a concert format, which is traditionally dedicated to St. Valentine's Day! Each year American University of Central Asia announces the "Stream" talent competition among high-school students and young people of Kyrgyzstan for winning three four-year education scholarships to study at AUCA. All young citizens of the Kyrgyz Republic who are under 20 years old can submit their candidacy for the competition by next categories: - Vocal, Dance and Original Genre. All the winners receive a prize of 100% of the tuition fee.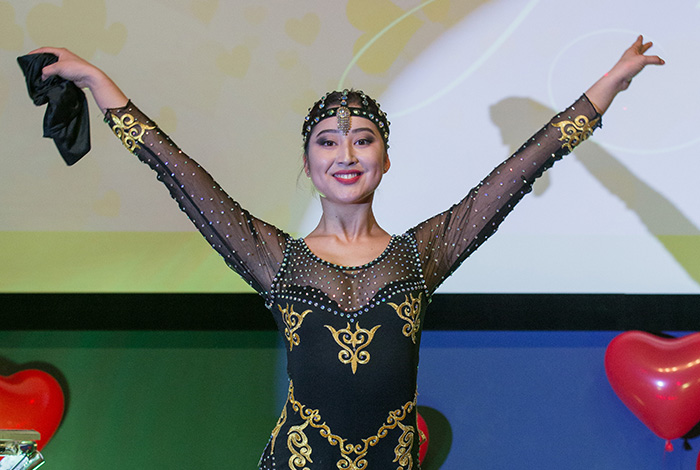 WHAT is Arm - Wrestling tournament – February
Arm-wrestling competition among AUCA students is always celebrates on Defenders Day! The Student Life Office invites a professional Judges from Arm-Wrestling Federation of Kyrgyz Republic. There are four weigh categories between all competitors: "below 70 kg", "until 80 kg", "girls category" and "above 80 kg". At the end of the competition all finalists get medals, certificates and prizes.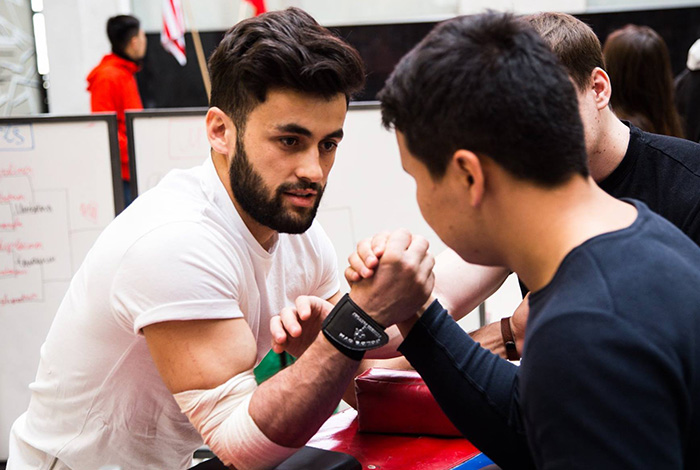 WHAT IS Nooruz Day? - March
Nooruz is a spring holiday symbolizing life and joy on earth. Since ancient times, this holiday has been celebrated in Central Asia. AUCA also celebrates Nooruz with enthusiasm. Traditionally students, faculty and staff gather at the concert performance and eat national dish. The concert is accompanied by songs, dances and national games.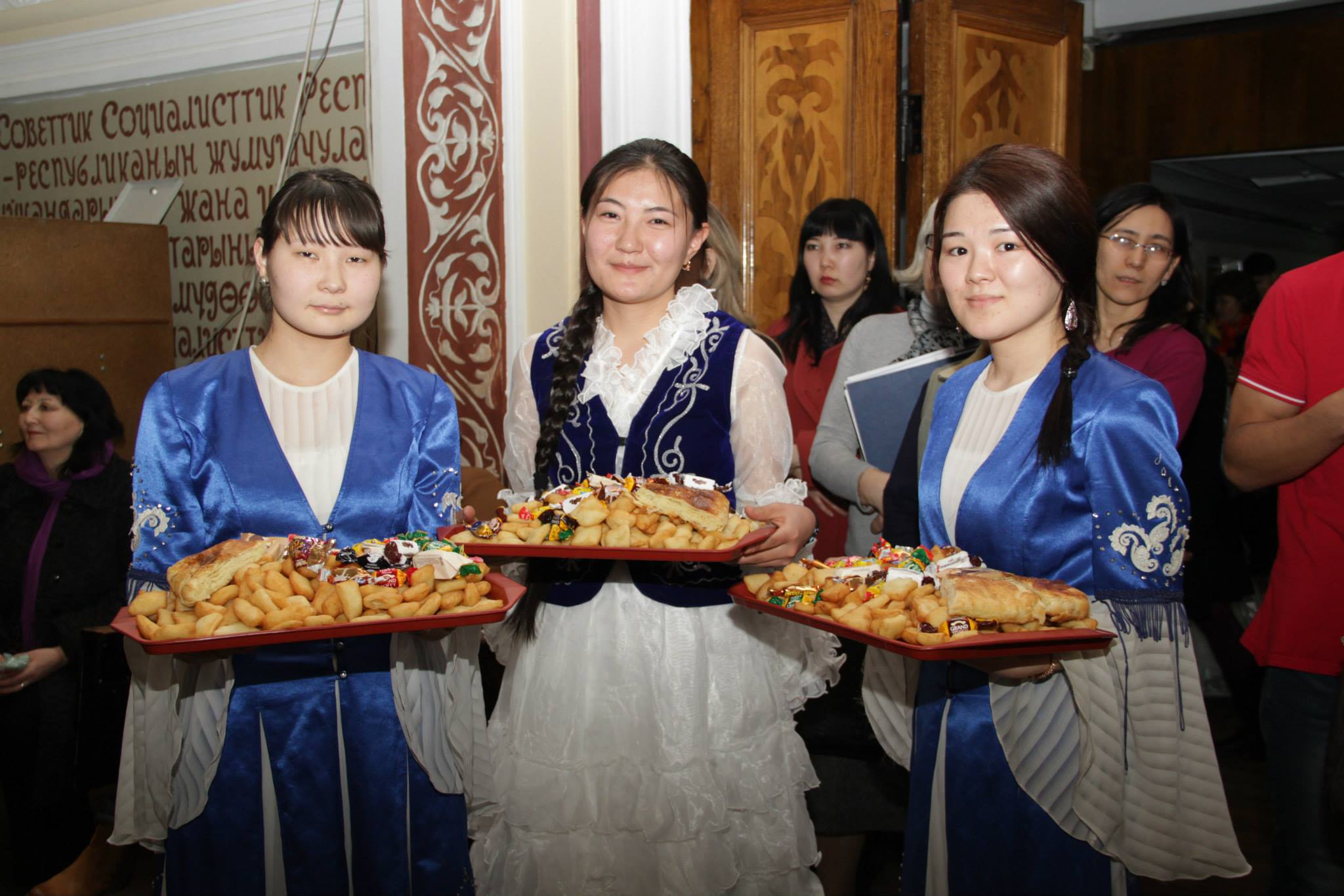 WHAT is "Brain Ring" competition?
"Brain Ring" is a tournament for Kyrgyz high-schools students, where winners are awarded AUCA scholarships. Three finalists receive a prize of 100%, 80% and 75% of the tuition fee.
"Brain Ring" Scholarship is a part of AUCA's generous financial aid policy which enables exceptionally talented students, especially those from financially disadvantaged families, to get an AUCA university education.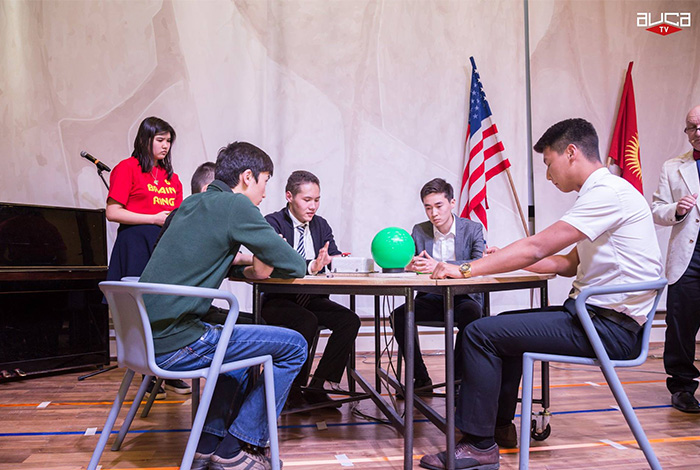 WHAT IS Donkey Bridge? - April
In the middle ages, the Pythagorean theory was considered as very hard one and sometimes was called "Donkey Bridge" or "escape of cripples". Because some cripple students who did not have a serious training were skipping the geometry, they had to leave the school they were in to. Some weak students learning by heart the theory without understanding it, were called "donkeys". They couldn't overcome the Pythagorean theory, which was an impassable bridge for them. Those students who got over this bridge were considered as real students and they deserve to graduate the university. Passing the "Donkey bridge" was considered as festival of the certain year, where students were initiated to the graduates (in those who have to graduate the university). This festival had a form as a ball.
AUCA juniors have "Donkey Bridge" ceremony as well. The ceremony is conducted in the form of ball, where juniors get over the bridge and become real students who will soon graduate the university.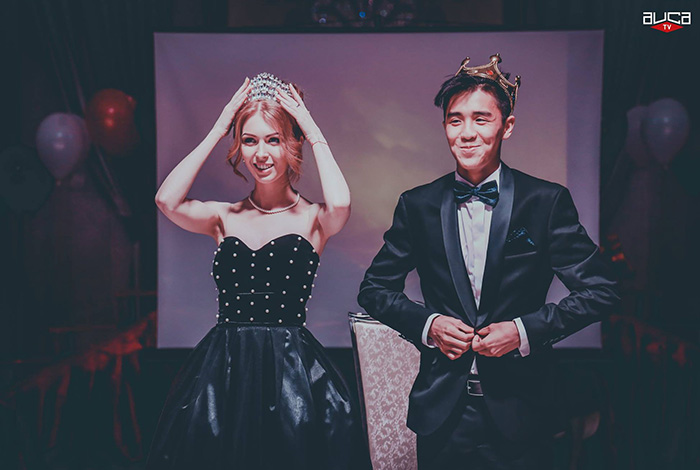 WHAT IS Commencement? - June
Commencement is the graduation ceremony; the day senior students receive their US-style diplomas and the invitation to receive their Kyrgyz diplomas, and actually leave AUCA. It is called Commencement because it is thought to be the beginning of a new life. Traditionally Commencement is held in early June, and students are awarded Bachelor's and Master's degrees. Greetings from honored guests, the President, faculty and students form an integral part of this ceremony. The awards ceremony is a real holiday and one of the most memorable events in the students' lives.