TSPC News
Villagers will be provided financial assistance worth more than € 20,000 in the framework of TSPC AUCA project
October 20, 2017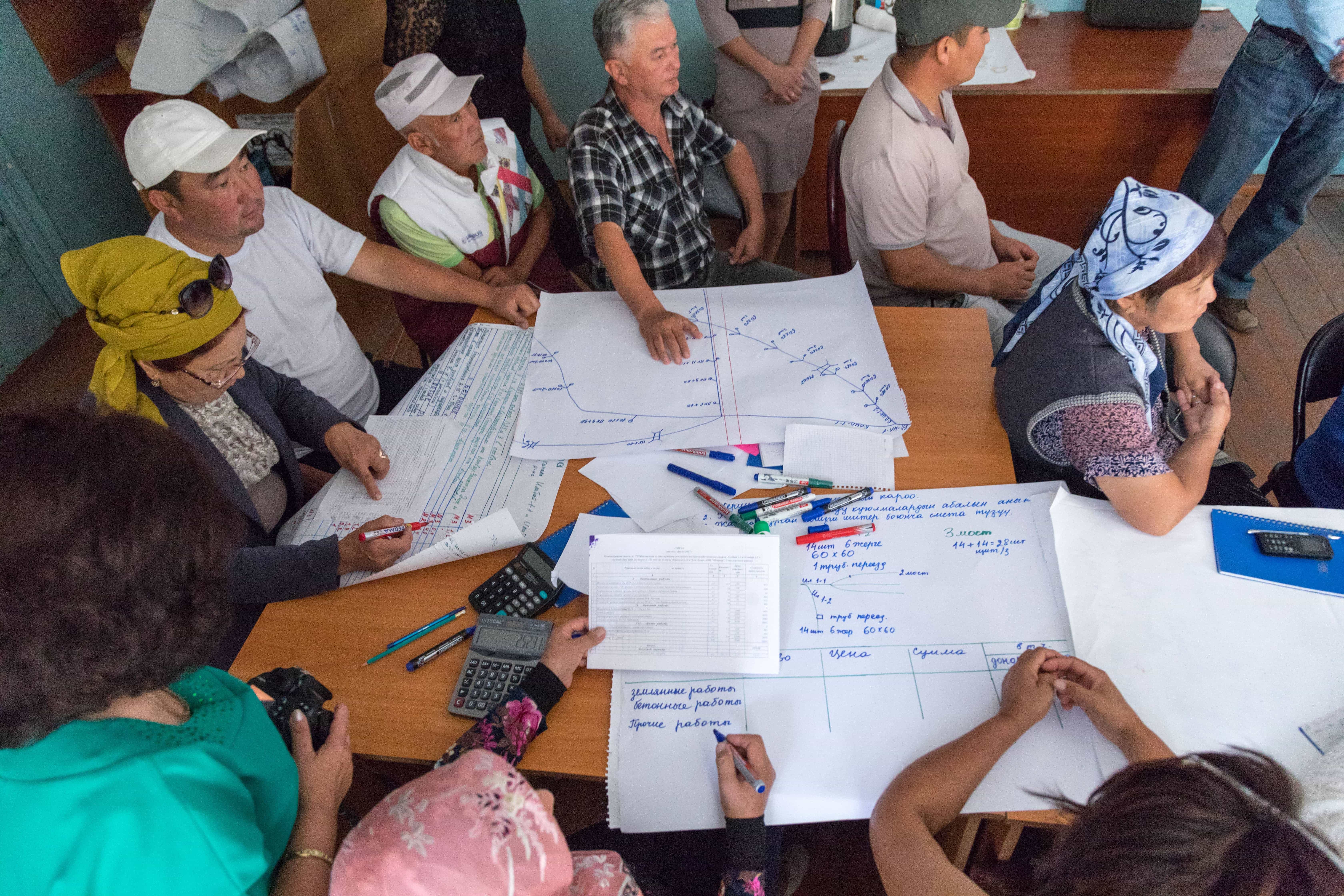 TSPC AUCA in partnership with CAMP Ala-Too in the framework of Project on adaptation to climate change in rural areas funded by Volkswagen Foundation conducted four-day trainings in two communities of Chui oblast: Kuntuu and Boroldoi villages in Sokuluk and Kemin districts respectively. Based on the results of these trainings, local communities formulated five project proposals on most acute water-related problems in their locality. 
Aside from Kuntuu and Boroldoi, residents from 8 neighboring villages took part in training (Shalta, Small Shalta, Chon-Jar, Kichi-Kemin); more than forty people overall. Trainings were conducted by CAMP Ala-Too NGO.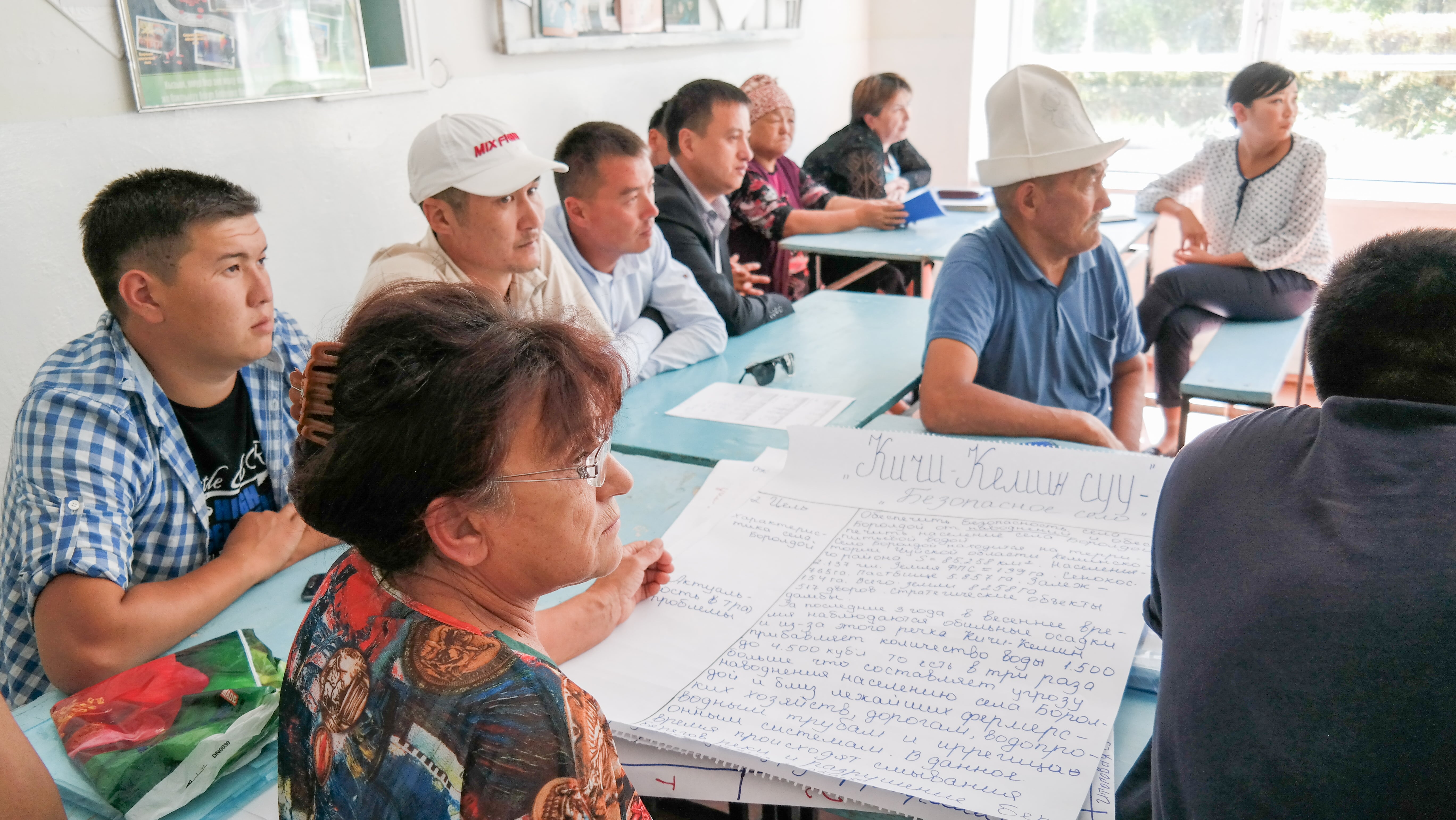 Once farmers got informed about climate change impact on agriculture and modern soil and water-saving technologies they immediately started applying new knowledge. Having divided into groups training participants selected the most acute problems regarding land and pasture degradation and water-related issues. Afterwards they proposed a problem solution, discussed work plan and calculated preliminary estimate.
Later on groups presented their projects and answered a broad range of questions from trainers, other participants, TSPC experts and donors.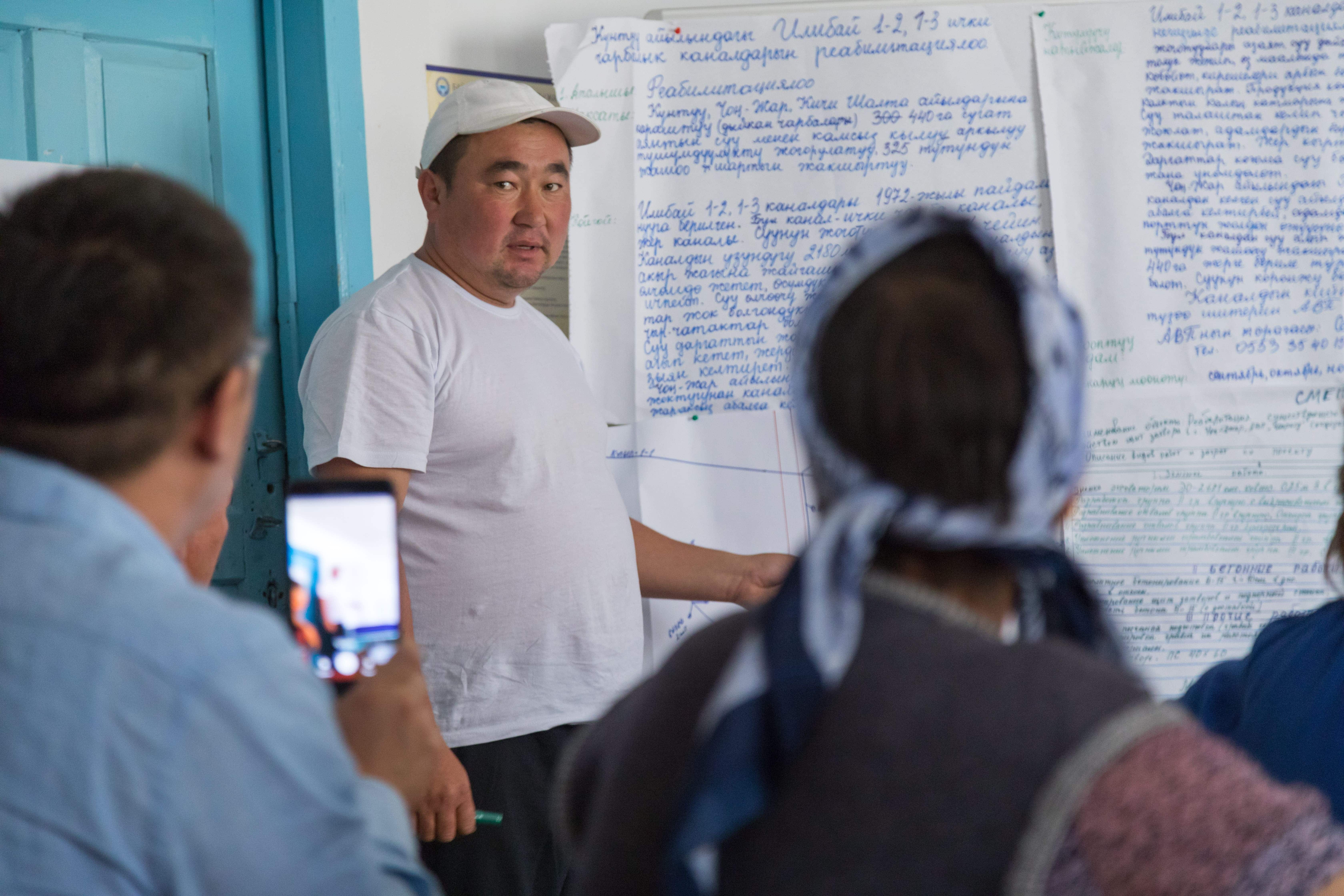 Thus, Kuntuu villagers elaborated two projects: first is designed with the purpose to provide pasture of the Kuntuu local government with water and second is intended to rehabilitate Ilibay 1-2 and 1-3 irrigation system.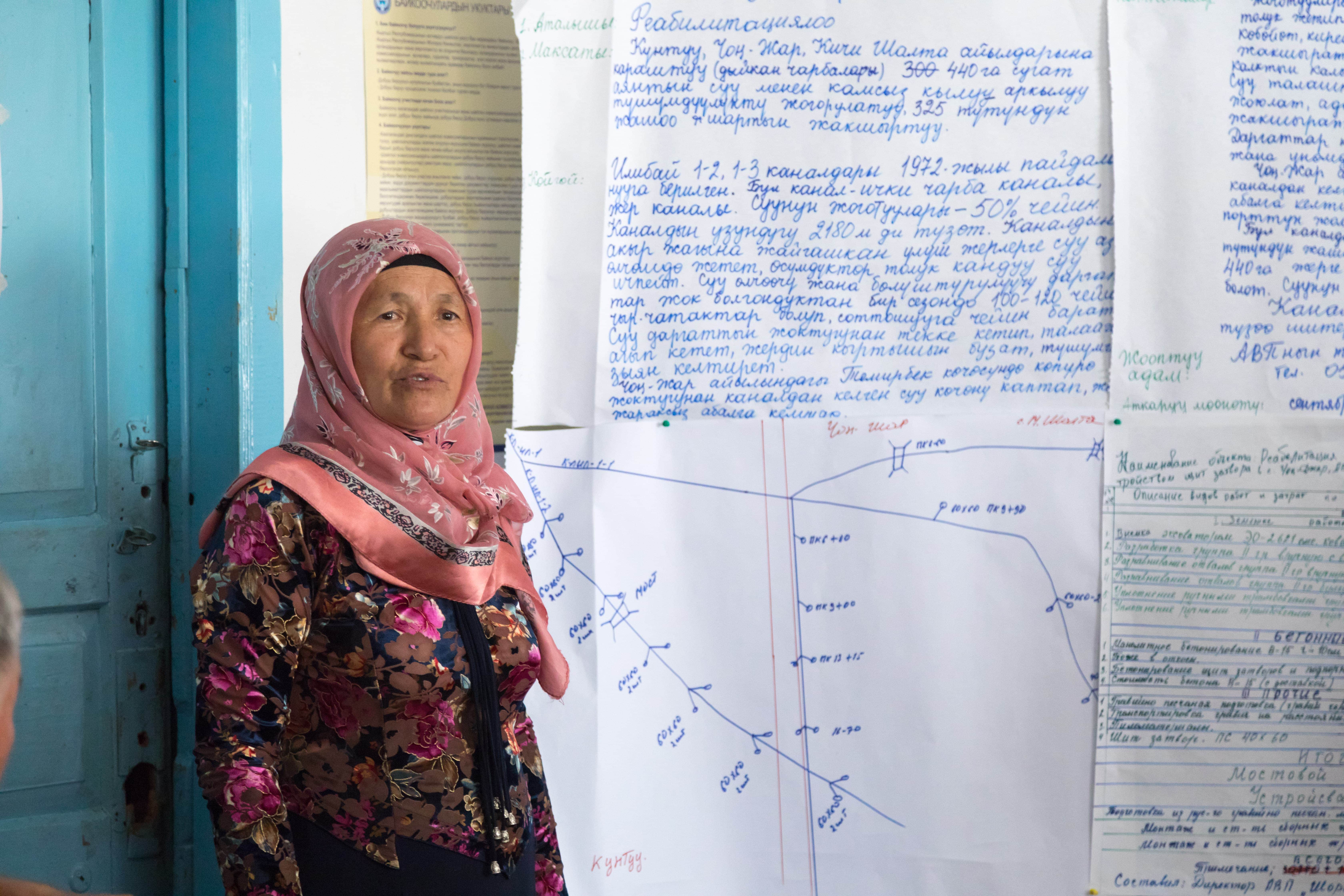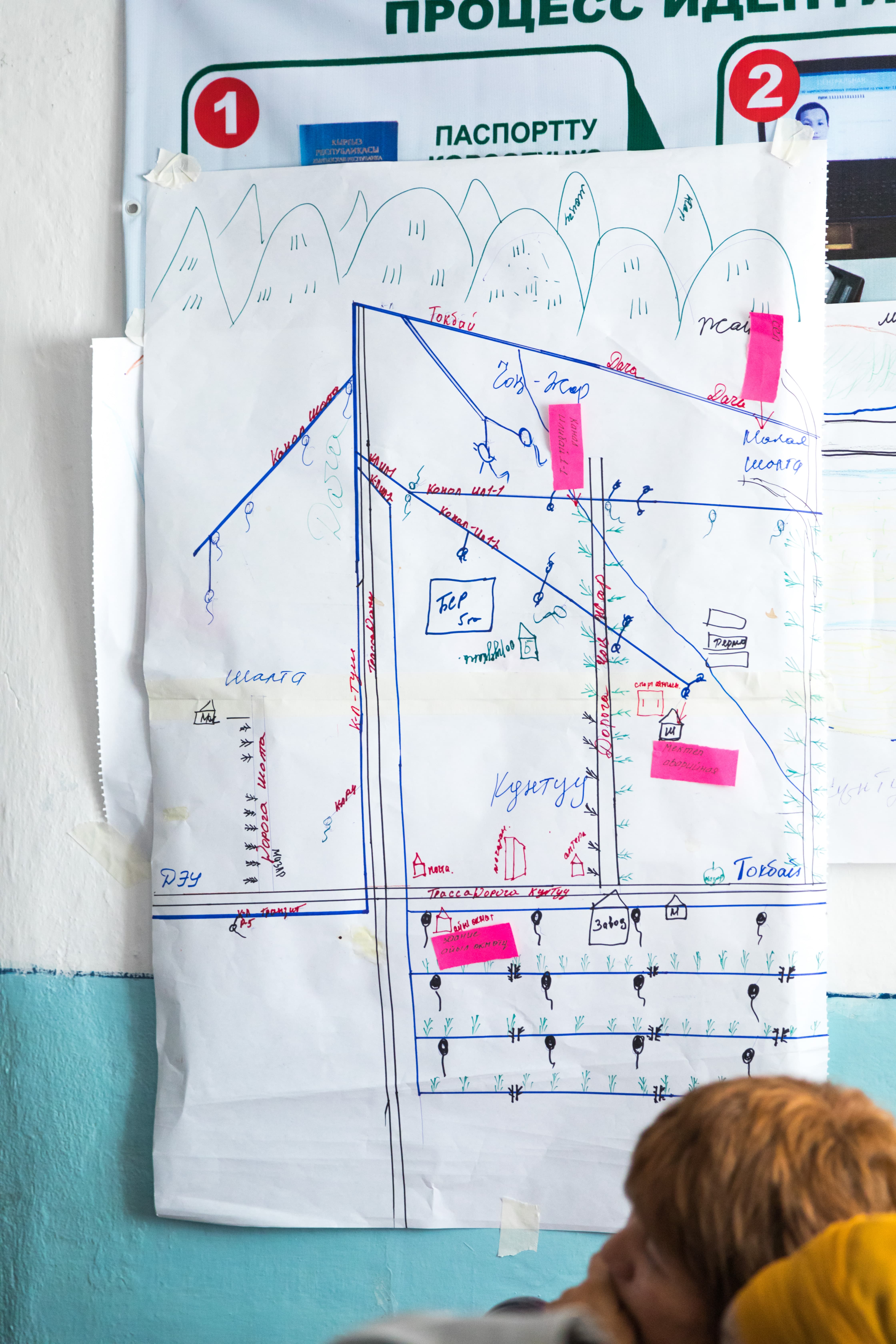 According to Akylbek Kenenbaev, the village chief of Chon-Jar and Small Shalta, this will reduce the level of land and pasture degradation in their district and the water available will make it possible to stabilize livestock weight and obtain more milk from cows.
Boroldoi villagers presented tree projects – 1) Canal renovation: poor current status causes over 60 percent of  water loss; 2) Kichi-Kemin riverbanks strengthening and dam repair – this will reduce risks and threats from floods, land loss, water pipe and irrigation system breakdown and etc.; 3) replacement of the obsolete water pipes for the provision of clean drinking water in Boroldoi village.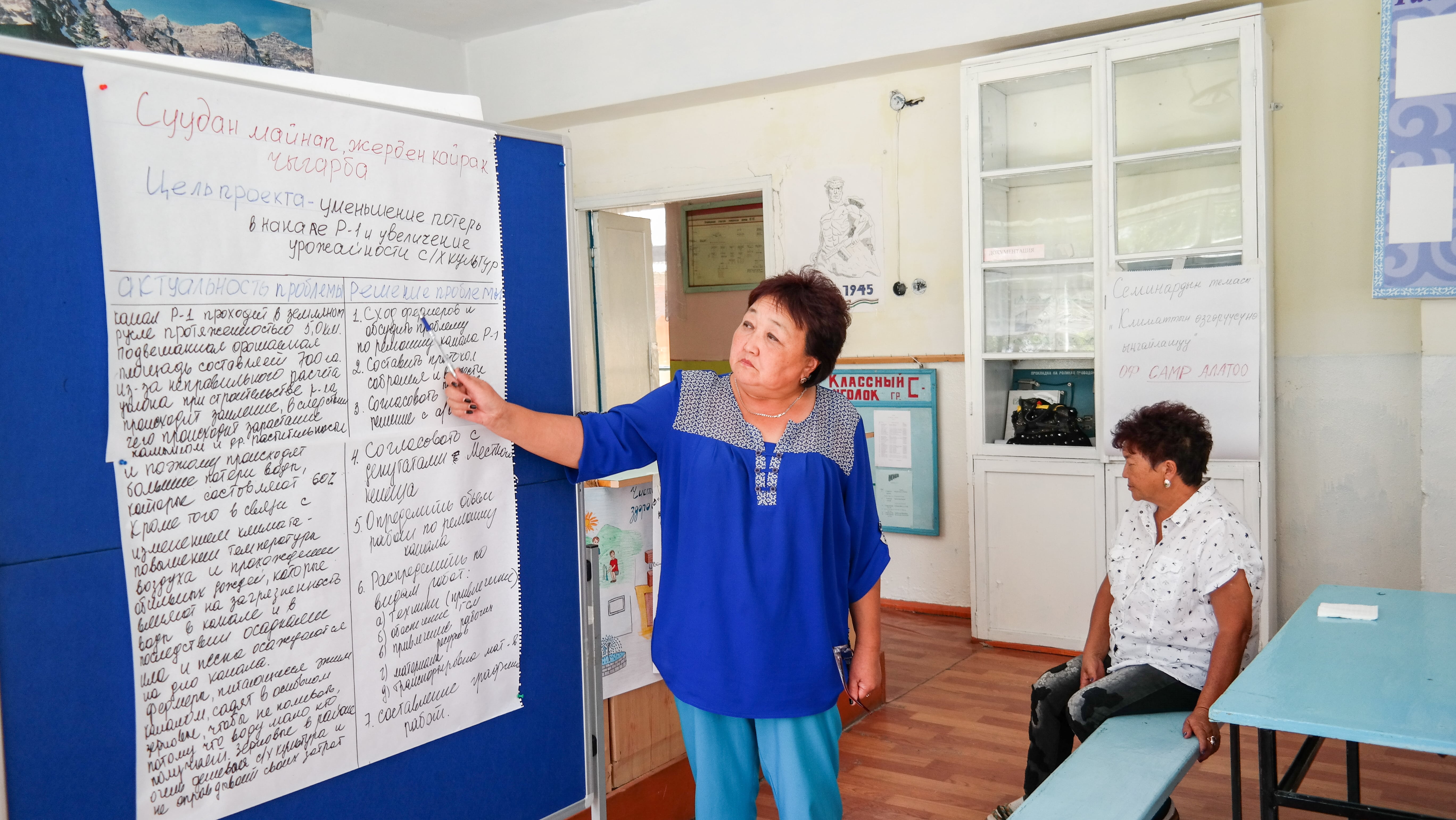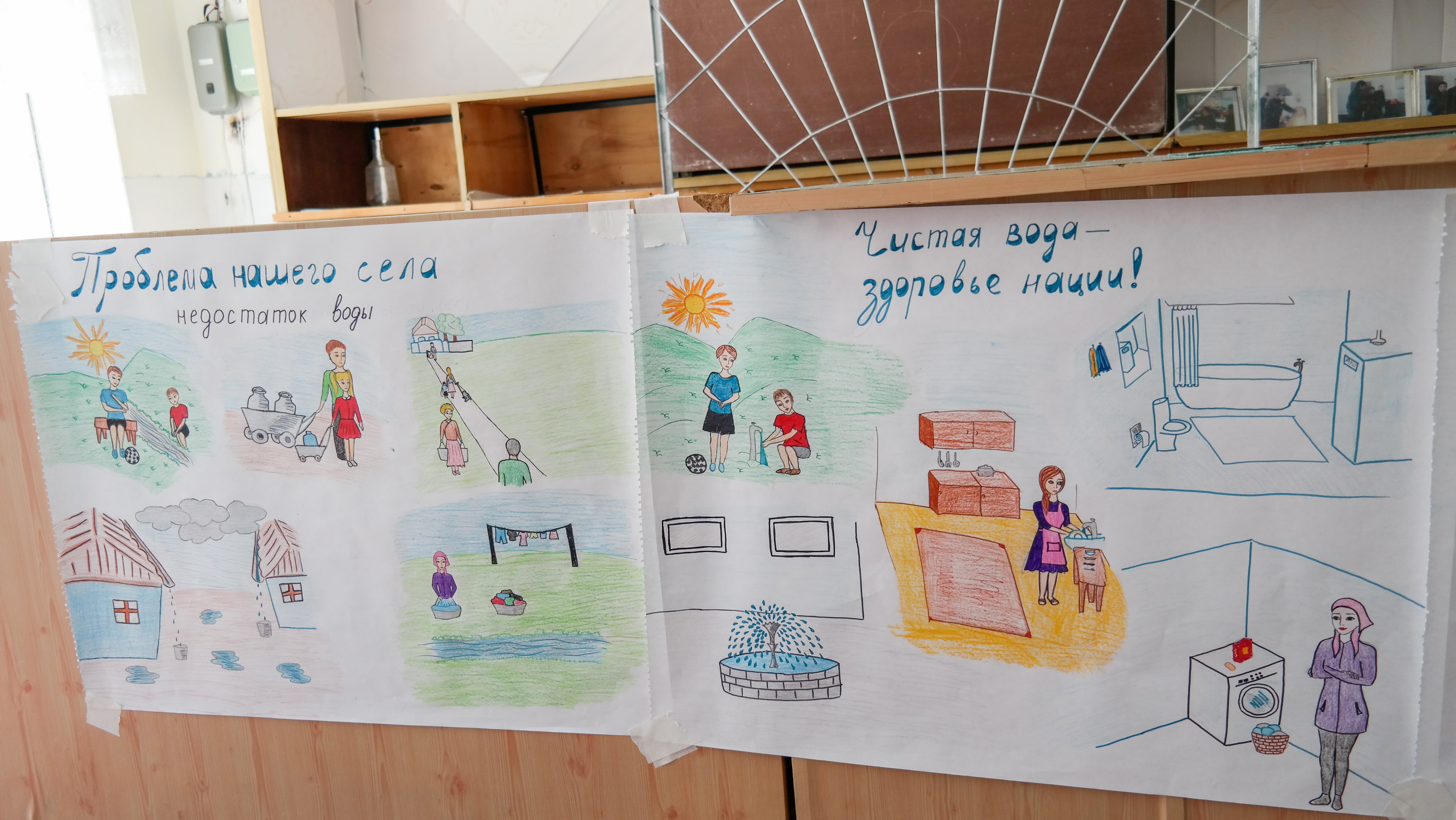 "For 25 years there was now water in our village so people used natural flow of water (water from the Kichi-Kemin river) Three months ago owing to another project we got a chance to use water from the newly drilled artesian well. Eventually, clean drinking water became accessible in our village.  But there is another problem - water started to break through the water pipes that have not been renewed for 50 years. If we replace them with the new ones, install borehole and booster pumps as well as bolts for adjusting water supply regulator – water issue will be resolved for the next 20-30 years!" – says deputy of rural administration in Boroldoy Larisa Kusova.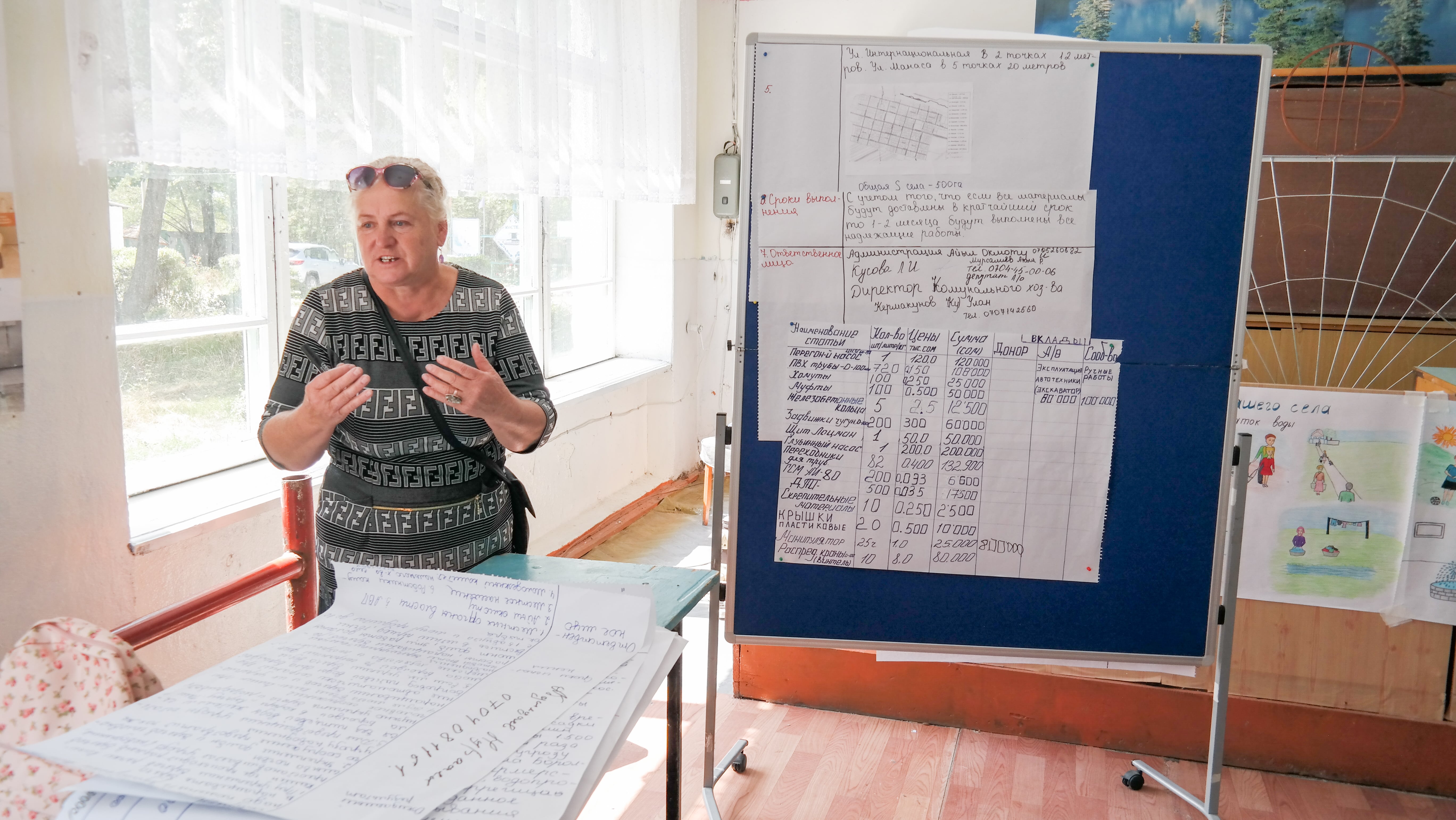 It is important that villagers are ready to invest part of their own funds for project implementation and are looking forward to voluntarily and gratuitously get all the work done as a contribution from the local communities. Rural administration heads and local authority deputies showed a great interest in supporting projects both financially and materially – people are ready to carry out projects before winter.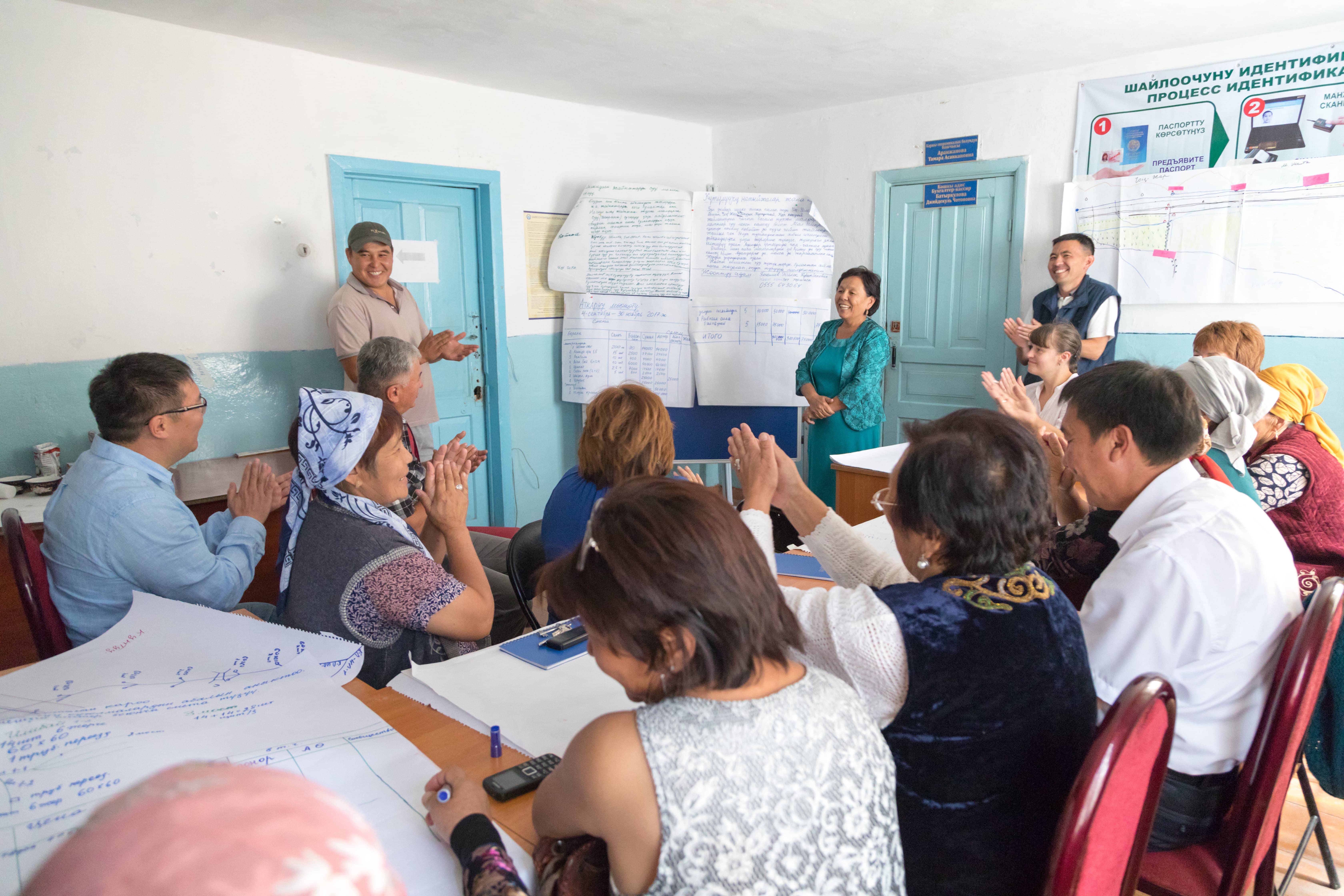 Competitive aspect was introduced to work for the discussions to be practical in nature and so that they could benefit the villages. The most relevant and viable projects proposed by villagers will be implemented with the financial support of TSPC AUCA project – each village could be allocated 10 000 – 15 000 euros.
Director of TSPC AUCA Kanat Sultanaliev says projects are currently undergoing expertise and evaluation by experts and by the end of October best of them will be defined and immediately started to work on.