On April 3, 2014, Assistant Secretary Nisha Biswal, Ambassador Pamela Spratlen, and Deputy Assistant Secretary Lynne Tracy visited AUCA
---
Kyrgyzland by Elnura Osmonalieva
Film showing
---
On March 27-28, the First Congress of Ethnographers and Anthropologists of Kyrgyzstan was held on the campus of AUCA.
New event in Kyrgyzstan: photo exhibition, master class on photography, volleyball, basketball, mini-football, etc.
---
Does Foreign Aid Matter? by Professor Charles M. Becker, Associate Chair, Department of Economics, Duke University, Durham, NC, USA.
---
2014 Summer Reading Assignment for AUCA Freshmen
Summer reading assignment as a part of preparation for the Orientation program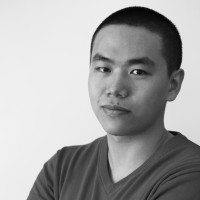 Aleksei Mun, Anthropology
"In anthropology all sciences are intertwined. The student should be able to think critically."