We are here for the world!
December 29, 2016
From December 7 to 11, 2016, more than 150 enthusiastic young activists from 21 countries gathered together in order to discuss youth entrepreneurship and education in the modern world. The Riau International Youth Summit (RIYS) 2016 has united the youth representatives in Pekanbaru city, which is located in Riau province, Indonesia. AUCA alumna Nurzhan Kadyrkulova was the only representative from Kyrgyzstan on this summit.
The goal of the international summit was to introduce Riau province as a gathering place for youths with creativity and innovative ideas, find solutions to the problems they face in their countries, and establish cooperation among the active youth representatives all over the world.
The theme of the Riau International Youth Summit 2016 was International Youth Movement, and the sessions of the summit were divided into two major groups: "Youth Entrepreneurship: Creative Industry" and "Education: Creative Learning".
The conference gathered together young leaders from 21 countries, including Indonesia, Malaysia, Philippines, Egypt, Mexico, Vietnam, Bangladesh, Nepal, Australia, Russia, Cambodia, China, Kyrgyzstan and many others.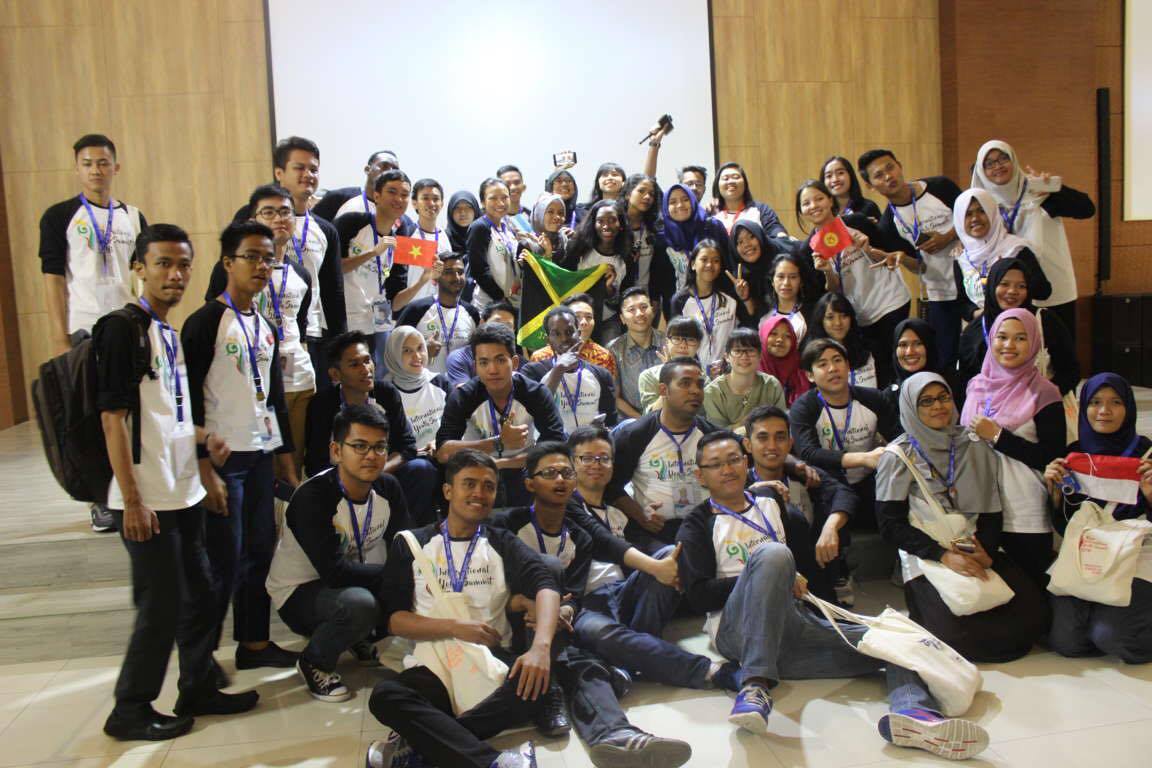 AUCA alumna Nurzhan Kadyrkulova (class of 2015) was the only representative of Kyrgyzstan in this international event. She was in the "Education: Creative Learning" group, and have presented her ideas about situation with education in Kyrgyzstan, and what are the similarities and differences of it with other countries. Nurzhan shared her impressions of Indonesia and the summit itself:
"Having a chance to participate in this summit was just an incredible luck for me. Young motivated people from all over the world shared their thoughts and ideas with each other, and this is amazing experience, because you can get inside information about each participating country, whereas before you could only read news and didn't know the whole truth. Moreover, we were not only discussing the existing problems, but we were looking for possible future cooperation together, and were trying to consider the global interests.
Indonesia amazed me with its hospitality and openness, and for the whole time spent there I have never felt myself as a stranger. Mentality of Indonesian people is very similar to our Kyrgyz one, when people are always happy to help you in any situation. I feel myself so blessed and happy to find lots of new friends with such a unique worldviews, brilliant ideas, and big hearts. Each of them left a trace in my soul and a warm memory in my heart," – Nurzhan says.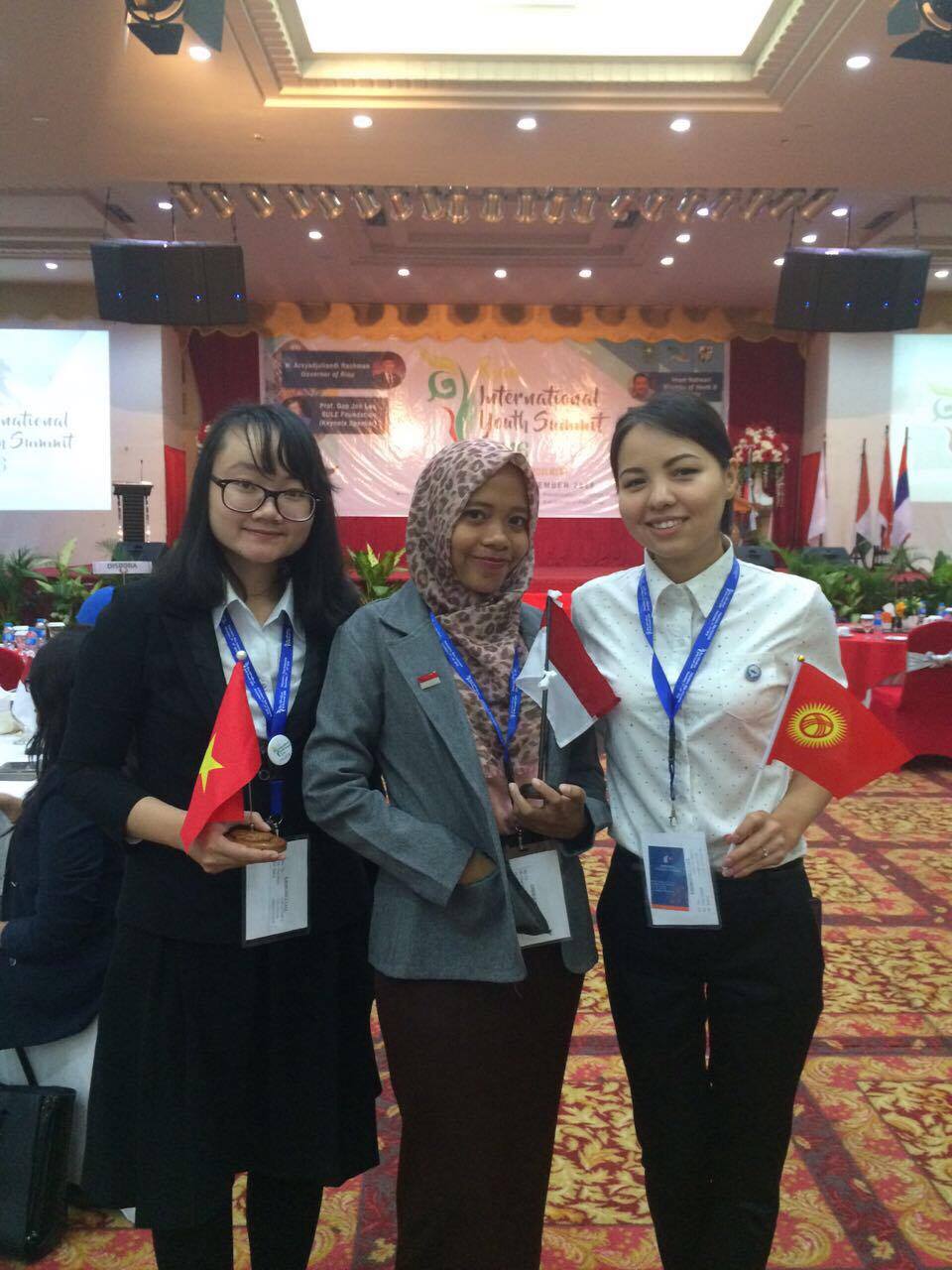 The Riau International Youth Summit 2016 has engaged youth activists into discussion and encouraged the participants to work on the important issues in education and entrepreneurship fields. All the discussions were made in a relaxed form, so that all the participants could not only work, but also communicate in a very friendly way, making friends and sharing ideas.
The program of the summit included not only group discussions, but also field trips to the historical places, cultural performances, social contribution (planting trees on the territory of the main stadium in Pekanbaru), visit to the Darma Yudha International School, and many other interesting activities.
One of the participants Hidayat Bahruddin from Pekanbaru, Indonesia told us about his experience at the summit:
"Before the RIYS 2016, I have already participated in many international conferences and summits, and I thought that the RIYS would be the same as them: very formal and serious in every angle. So I didn't expect something special from this summit also. But here, even after the event is already over, I can still feel the spirit of youth power, friendship, and exchange of ideas. This is amazing! Everyone, who took part in this summit, were there with one important mission: make this world a better place. And I think that we have successfully achieved this goal.
During the RIYS, when we were discussing problems within the framework of our sub-theme and prepare a cultural performance with our group, we had to find the solutions in one day and stay awake till the late night. When we were tired and exhausted, the committee was supporting us by making entertaining and funny breaks. I still can remember how happy I was during this event," – Hidayat says.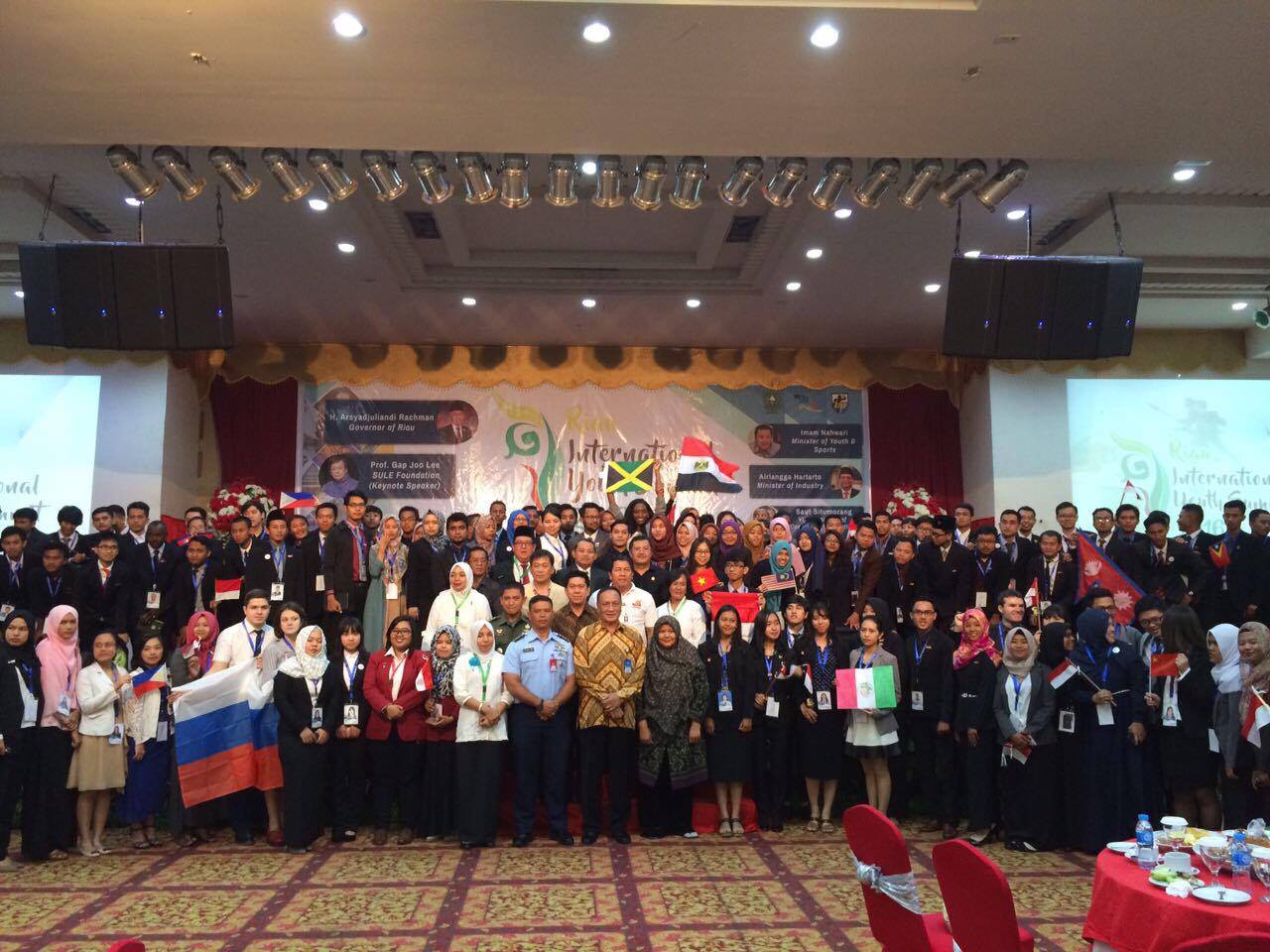 Another participant Dian May Fitri from Jakarta, Indonesia also shared her thoughts and memories from the event:
"I am impressed by the warmth and openness of the delegates, they are young people who are all eager to learn, to develop themselves through sharing ideas and perspectives put into declaration of acts both in entrepreneurship and creative learning areas.
Thanks to this summit, I have met several wonderful individuals with authentic personalities. I was privileged to have a young and sweet Vietnamese girl, a bright anthropologist who is still pursuing her first degree. She is quite shy outside, but actually easy going as people know her more. And also, I met two special ladies, one from Kyrgyzstan, and one from Russia, and both of them taught us about things in their countries, which we didn't know before. We also had a chance to learn the Russian dance, even though the cultural performances were cancelled, but we have shared our best struggles during the practices. Besides, these ladies make me more willing to learn and master Russian language, so that I can come to the Post Soviet countries without language barriers someday, hopefully. I personally will never forget this Kyrgyzstan lady, because she has shared many personal points of views with me professionally. She left me speechless and quite empty after she left the team earlier that day. So little time to have an amazing friend like her. I even put her name as my "most favorite participant" in the competition during the farewell evening.

Last, but not least, I will never forget our craziest "Shakalaka Group", which will always have a special place in my heart due to its specialty in creating crazy ideas. We may never agree with one another in terms of arguments; however, we will always be crazy once we start all the arts," – Dian says.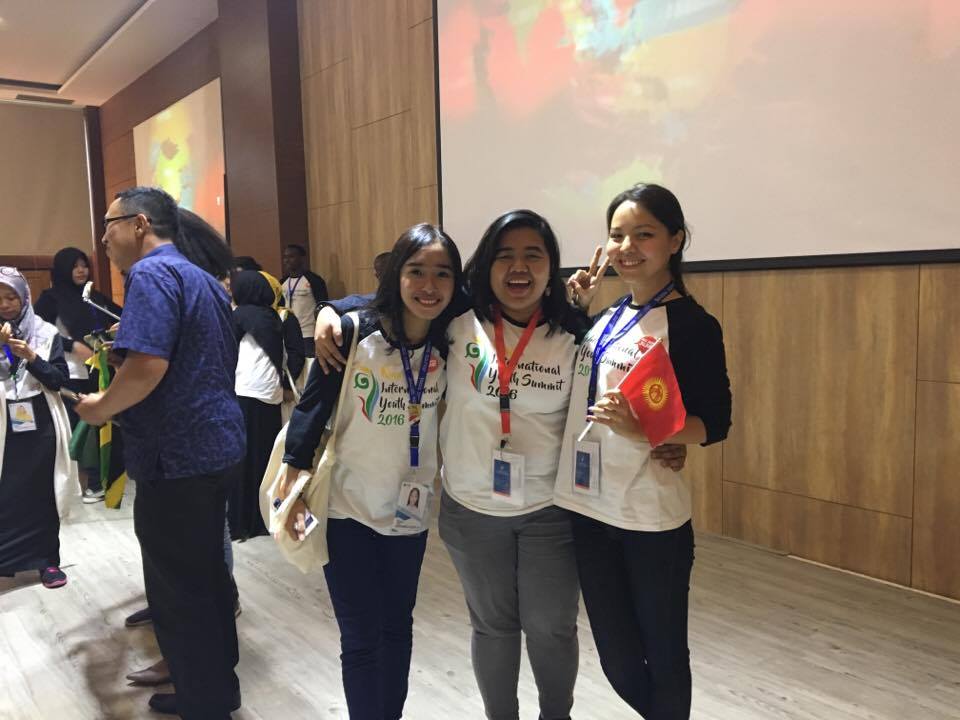 As an output of the Riau International Youth Summit 2016, the organizers awarded participants in several nominations. On the last day of the event, the prizes were given to the Best participant of the RIYS 2016, Best essays in the both sub-themes, Best action plan project, and Best cultural performance.
But the biggest award for all the participants, undoubtedly, was to meet so many enthusiastic, talented and open-minded people from different countries around the world, and share their ideas, plans and experiences with each other. And the slogan of the whole event vividly reflects the mood of the summit: "We are here for the world!"