Nilofar Ehrari: "In AUCA we are all like a family without caring about races, nationalities, religions, differences"
February 15, 2017
My name is Nilofar Ehrari from Herat Afghanistan. I am a NGA student. I got accepted in AUCA through US embassy scholarship program. I passed exam and interview of the US  embassy and got High scores. I along with nine other afghan girls from all over the  country come to Bishkek Kyrgyzstan on 2016.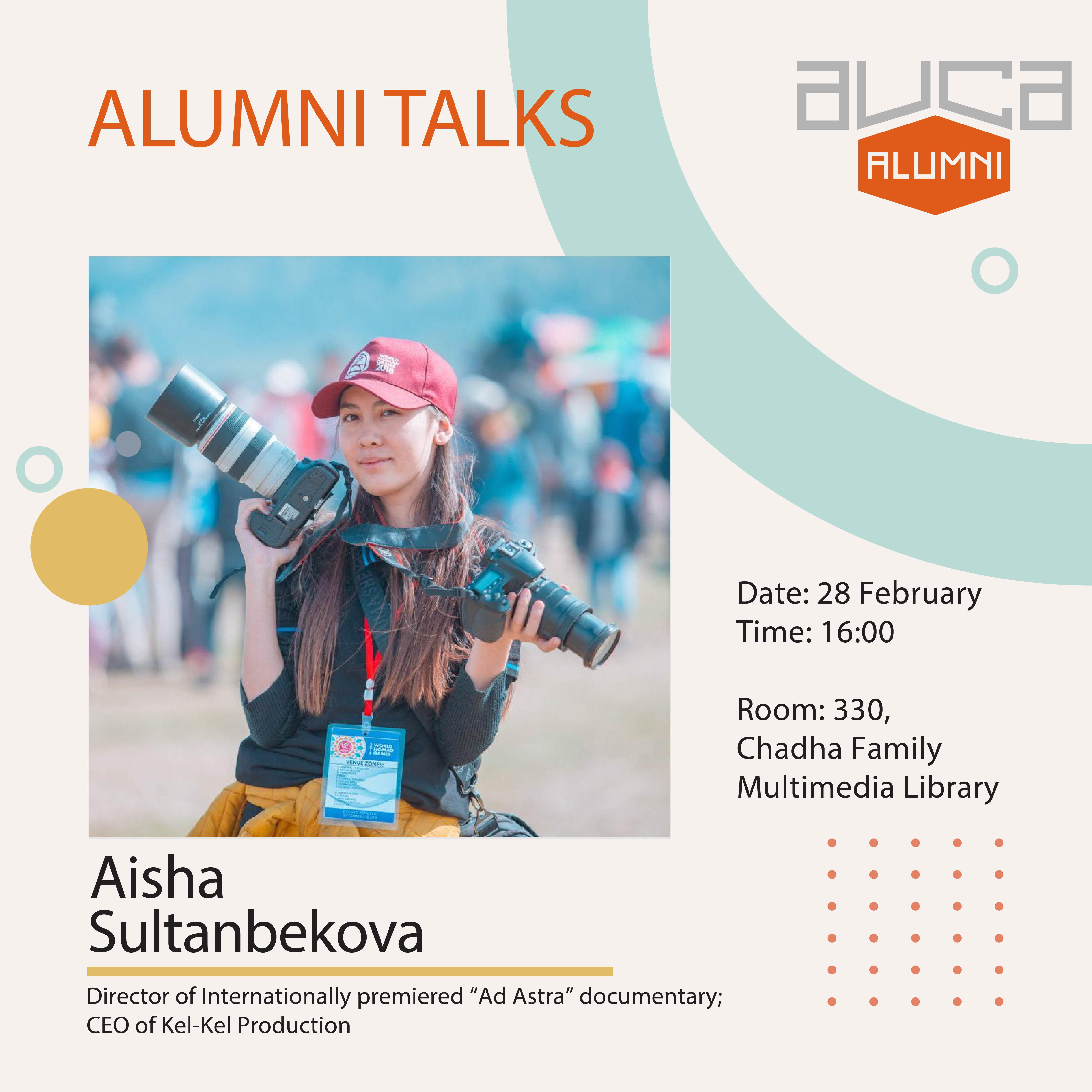 All throughout high school, I was certain that I would study in American university, until I got the chance to get accepted in AUCA and of course AUCA is the best university in the central Asia which is high ranked and it's a liberal arts university that has the best system in education . In addition, well educated and experienced professors.
Well, as I mentioned I am an NGA student, which for the first year we have intelligent professors who are nurturing us to be more ready and well known about studying in university, and we are improving our English, math and Russian languages skills, but I decided to study psychology and HR.
I have been always reading psychological books and texts since I was 13 and wanted to be psychologist because I feel people in Afghanistan after several years of war  need educated and experienced psychologist to talk to and get advises to raise up happier children.
I strongly recommend students to apply to AUCA because in AUCA we are all like a family without caring about races nationalities religions differences. Moreover, the atmosphere in AUCA is so academic and at the same time fun, besides studying in AUCA we learn a lot of stuffs and arts and become more mature.
 In AUCA, we have different clubs such as WARC center, which helps us improve our writing skills. In addition, big events such as diversity week which introduces the different culture to the students.
My one piece of advice to anyone making decisions about universities and subjects of study is to consider all the factors that come into play. Through all your pre-conceived notions out the window and really sit down and think about what you want. More often than not, your gut instinct will guide you the best.
My plan after studying hard is to return to my homeland and open an organization by the name that I do not want to announce now and help women who are facing violence in Afghanistan and awaking them about the rights that they have in the world and society and family. There is no excuse to make a woman stay at home and suffer.