AUCA alumna on her US startup selling shyrdaks
August 1, 2017
In 2012, the process of creating shyrdaks was included in UNESCO's List of Intangible Cultural Heritage in Need of Urgent Safekeeping. AUCA alumna Aliya Rakhman co-founded Nakta Designs (www.instagram.com/nakta_kg)to sell handmade rugs (shyrdak) and accessories created by talented artisans from Kyrgyzstan, investing and directly contributing to a sustainable development of the small businesses led by women artisans in low-income rural communities.
The AUCA community is proud of its alumni like Aliya Rakhman who support local Kyrgyz craftsmanship to preserve its beautiful heritage—a heritage in danger of extinction. We met with Rakhman and asked her about the story of her company and its future.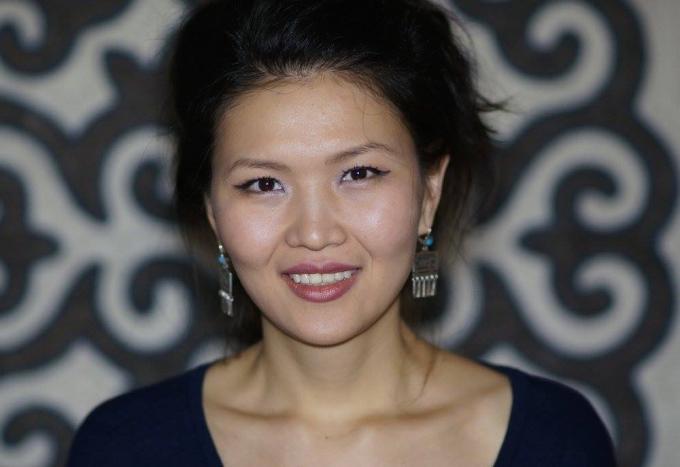 - What is the backstory of your company?
- In 2011, I moved to the US to get an MBA from Duke University. After my second year, I organized a trip to Kyrgyzstan for 15 of my classmates and promised them an adventure of a lifetime. I really wanted to share with them part of my world, and took them around the country staying in yurts and villages with locals. During those stays, we saw many beautiful traditional hand made fabrics, like shyrdaks and ala kiyiz. I was amazed at the purity of the technique and natural materials that they are made from. I also learned that these techniques are dying, as younger generations move to bigger cities and the skills are not passed down. I thought that linking them to the market would help to revive this ancient form of art, but also bring income to the older women-artisans who still make them.
 I went back to the US, and started my corporate job. However the idea stuck with me, and I thought that, as an MBA, I could come up with a sound marketing strategy and share it with the artisans. I really liked the product and the social impact it could make. Being so far away from my country, I wanted to help as much as I could. This side-project started evolving, and the vision grew. In 2014 I approached two of my friends in the US, both former MBAs, and pitched the idea of a startup. They both accepted and we became partners for US operations. We also needed a strong person on the ground, so my mother, who had just retired from her extensive entrepreneurial career, was excited to get involved in a social impact startup. Thus, Nakta was born, meaning pure and original.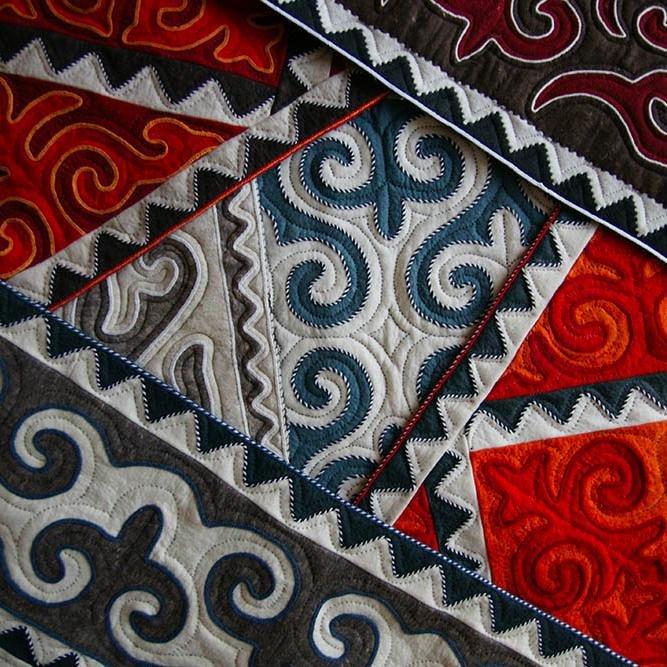 - What are you doing now?
- I still live and work in the US in a global corporation, and I still dedicate a lot of my time and effort to Nakta. I manage all aspects of it. My mother, Beyil, has been instrumental in the production, as she is amazing in managing people and processes. We initially focused on design, quality, and efficiency, and positioned our products as high-end hand-made ecological rugs for export. Currently, our biggest presence is in the US, and we partner with a well-established hand-made rug distributor, and our rugs decorate the best households in the US. Last fall, we decided to try local market in Kyrgyzstan and Kazakhstan, and, to our surprise, we were met with a good response. The pricing strategy is different, and the local market enjoys wholesale prices that we give to the western markets.
 - How many people work at your company?
- We employ five full-time and over 20 part-time artisans around the country. We have a workshop in Bishkek where our products are made. We have an international team who helps Nakta enter global markets and a local team that runs operations.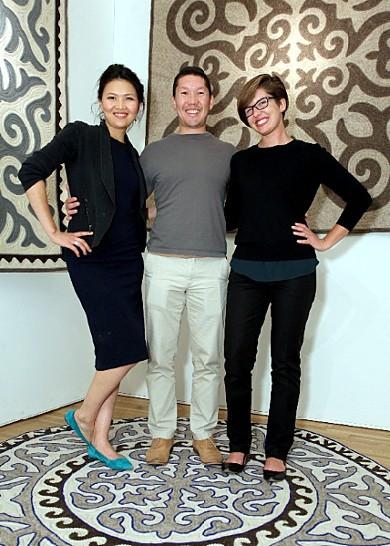 - How would you describe this company's values?
- The biggest aspect of Nakta is a social impact. We give opportunities to older women in the regions of Kyrgyzstan, who otherwise don't have any income, and help them to sustain themselves and their families with a greater amount of choice in their lives. At the same time, to keep the impact sustainable, Nakta needs to be commercially viable. We feel a responsibility towards the women we employ, and our priority is to keep giving them a constant flow of work.
- What do you enjoy most about running Nakta?
- I love the human and creative aspects of Nakta. I love spending time in our workshop with the artisans and getting to understand their lives better. The youngest artisan is 22 years old, and she is divorced with two kids and no support from her former husband. We provide housing, clothing, and food for her, while she works in our workshop alongside her 2.5 years and 7 month old daughters. Another artisan is from Issyk-Kul region, and she comes to work in shifts with her 18 years old daughter. When she received her first payment, she broke into tears, because it meant that she could provide healthcare for her 5 years old son with epilepsy. Stories like these are very meaningful for me, and make me work even harder to make Nakta successful.
The creative part is another huge aspect for me. We are reinventing Kyrgyz traditional home goods in design and quality. Seeing your vision realized through artisans and then seeing the delight of my customers fills me with incredible joy.
- What are the company's plans for growth and development?
- Our plan is to keep developing exports, the local market, to innovate in design, to become stronger in our sales channels, and to build a large customer base. Our ambition is to insert Kyrgyz hand-made rugs into the international market of high-end interior design. I see Nakta being a successful and creative company that combines social consciousness and commercial agility. In five years, I see Nakta employing more than 300 women-artisans around Kyrgyzstan.