A journey to Bard College Berlin
January 29, 2018
We continue to write about AUCA students that spend a semester on exchange at various universities around the world. Mohammad Tamim Karimi is a junior student from International and Comparative Politics Department at AUCA. Tamim spent one semester as an exchange student at Bard College Berlin. Even though Tamim is already studying far from his family, he was excited about his experience in Berlin. Bard College Berlin is located in Pankow district of Berlin, which is surrounded, by green trees and typical German neighborhood. Unlike our campus, Bard has a smaller campus with around 260 students more than 60 nationalities who speak in more than 40 languages.
"I met with staff and students from other Bard College Network's students who came from Bard College Annandale, Smolny College, Sciences Po University of France and many other prestigious universities in the world.
The diverse culture and mix of American and European education in Bard attracted me a lot. Once I got into Bard, there were many other elements such as its French and German cuisines served for lunch, and buffet breakfast and dinner, which grabbed my attention.
The scope of courses, which I took in Bard Berlin, was rare than the ones I had already taken at AUCA. I took two classes "Populism in Western Europe and the State Craft in Global Politics" which were focusing on current political issues in the European continent.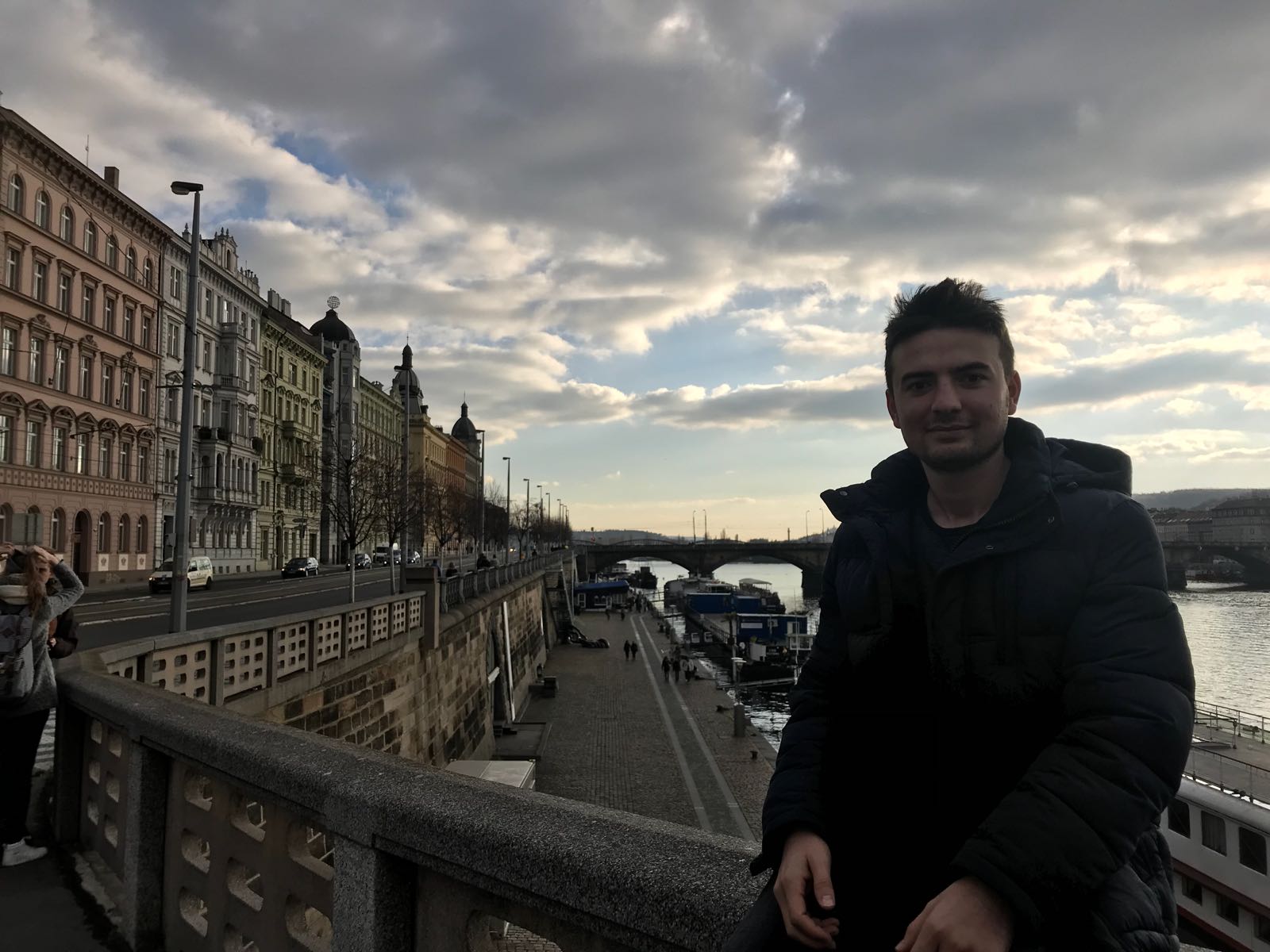 Besides the educational and personal experience of Berlin as a cultural heritage of Europe I had an opportunity to take part in some extra-curricular activities, which I mentioned in my motivation letter as well. I, along four other students from AUCA had an opportunity to share our experience in Get Engaged Workshop, which was held by Bard Center for Civic Engagement at Bard College Berlin in October 2017. The topic of workshop was "Student Action and Youth Leadership which hosted student leaders from countries including Germany, the US, Palestine and Lithuania. I presented my work creating a Model United Nations team in Afghanistan for university students and local high schools. I also led a training session for all the other delegates in how to use this format for community engagement. After this conference I volunteered to help Bard Berlin to set up a Model United Nation Climate Summit for the class "Global Citizenship." I also accompanied a group of BCB students to a Model United Nations conference in England. I recently got an honor to be selected as a volunteer member of the Executive Board of Change the World MUN conference. It will be held in the United Nations Headquarter in New York from 16-18th March 2018.
During the semester, I also had an opportunity to complete successfully an internship at the Embassy of Islamic Republic of Afghanistan in Berlin. I spent my time in various consular departments and learning about evaluating and issuing various documents such as passports, birth certificates, marriage certificates, visa and etc. Aside assisting in consular section, I got the privilege to take part in the social events of the Embassy, such as the celebration of the Afghan National Day.
In essence, being one semester abroad gave me the opportunity to experience studying in the capital of European politics and gave me more opportunities to explore my interests and capabilities. Although, my journey in study abroad in Berlin ended up at the end of December 2017, I would like to experience other opportunities through my academic journey.