AUCA Rising Rapidly in Global University Ratings!
December 21, 2020
#President#Andrew Kuchins##rankings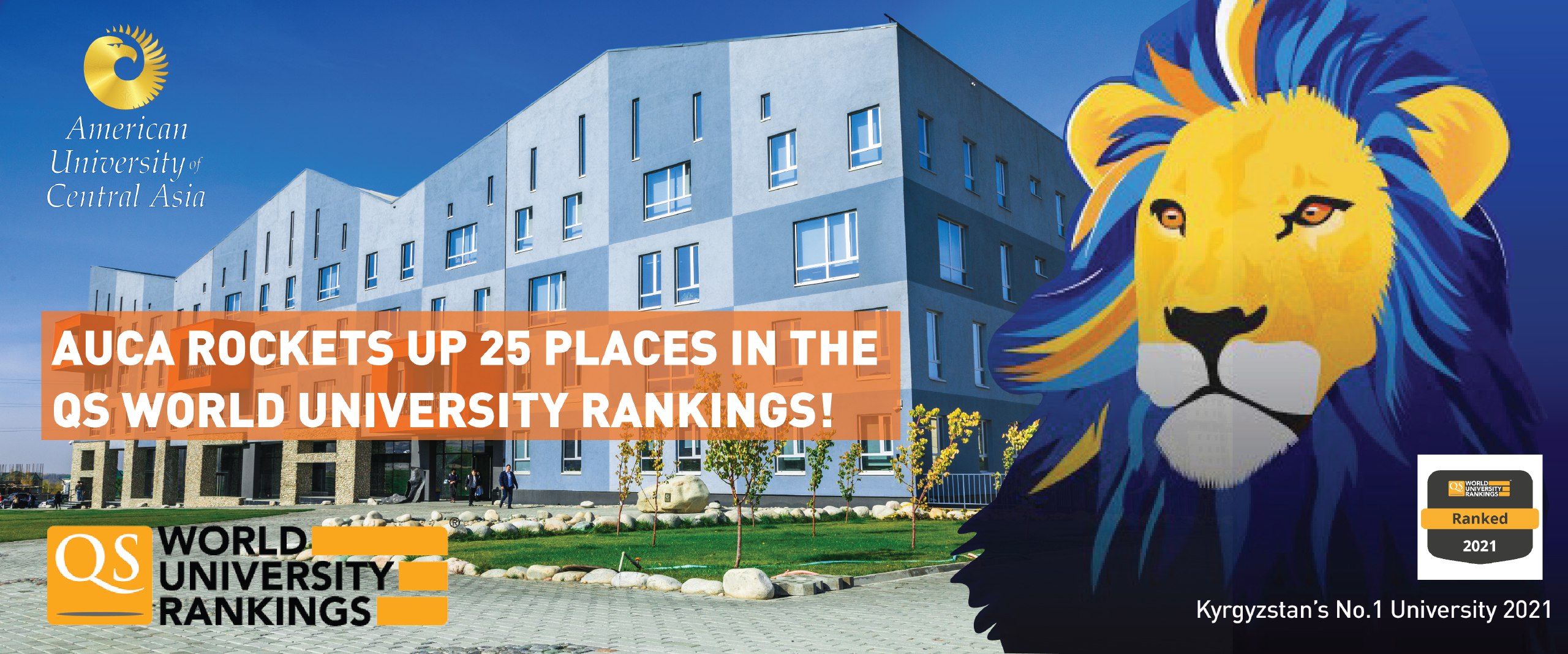 The American University of Central Asia (AUCA) jumped up the QS World university rankings in the Eastern Europe and Central Asia region (EECA) for 2021 from number #163 to #138 among 4000 universities in this huge area stretching from the Czech Republic in the West to Mongolia in the East. A jump of this magnitude, 25 places, from one year to the next is very rare.
The QS agency based in London, one of 4 major institutions in global university rankings and the only one to include Central Asia, evaluates universities according to ten criteria of which 50% is based on academic and employer reputation of each university and other key indicators including faculty to student ratio, percentage of international faculty and students, research impact of its faculty and others.
AUCA President Andrew Kuchins remarked on the jump in rankings,
"This dramatic jump in our regional ranking reflects the long-term efforts that AUCA faculty, staff, and strong leadership from its Board of Trustees have made to strengthen the education our University provides to its students as well as the faculty research efforts that contribute to global knowledge creation. It recognizes how AUCA graduates distinguish themselves in their careers in Kyrgyzstan and beyond. It is a significant distinction for Kyrgyzstan, a relatively small country, to have a university ranked so highly, and I am very proud to be part of this great institution."
Chair of AUCA Board of Trustees David Lakhdhir comments: "This major jump in ranking is a wonderful validation of the high quality of education that AUCA, while small in size, is able to offer, given its innovative curriculum, excellent faculty, and longstanding connection with Bard College, itself a highly ranked university in the state of New York."
We congratulate AUCA and its community members and look forward to all together working to continue improve the educational and research AUCA provides for Kyrgyzstan, Central Asia, and beyond.