The last day of the General TALENT Project Meeting.
October 1, 2021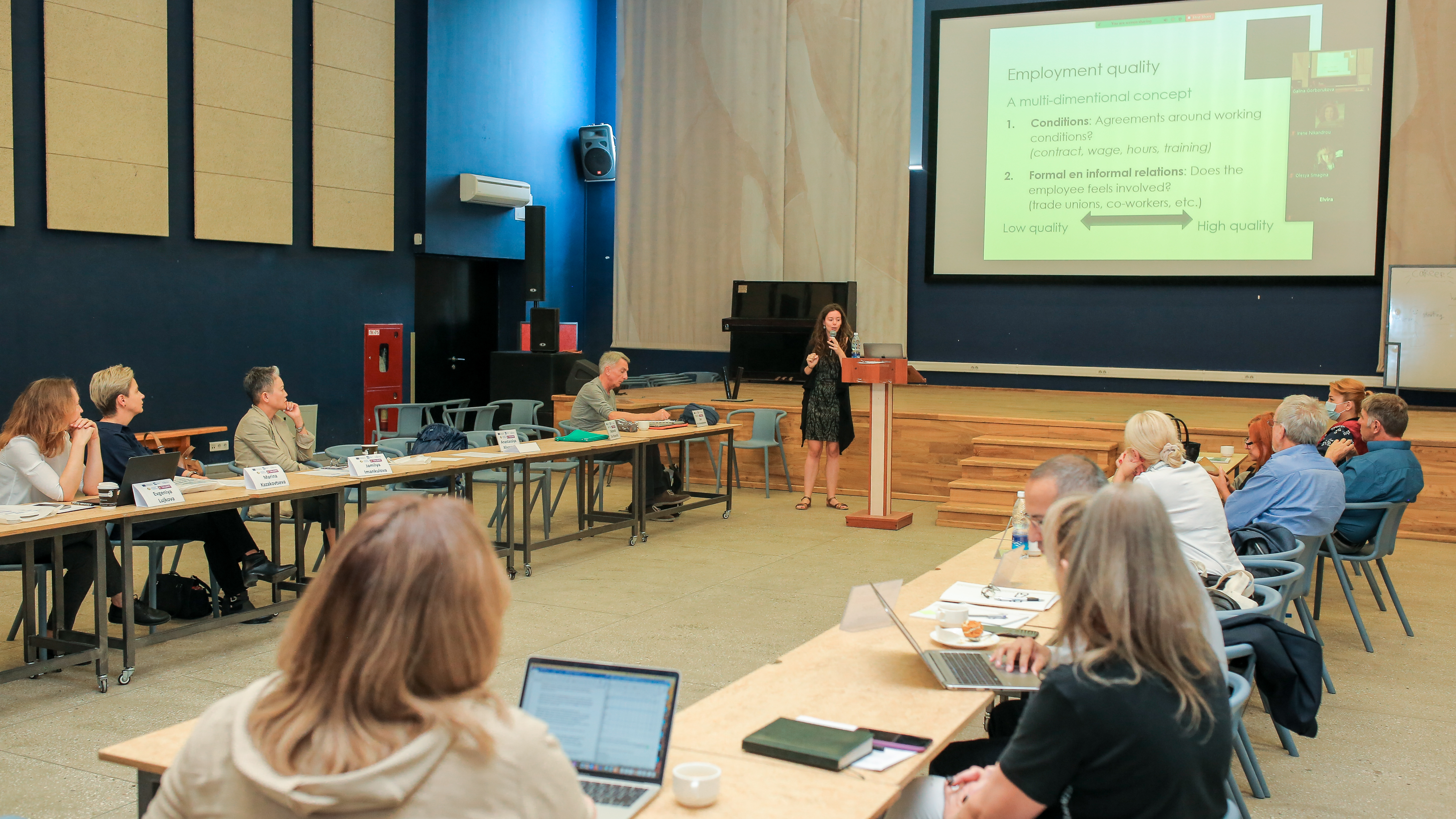 September 29 is the last day of the general TALENT project meeting. During these three intensive days, a consortium of participants on a hybrid basis discussed essential issues related to upcoming cases of the TALENT project for the next working year and considered the main Human Resource Management (HRM) problems in the Kyrgyz Republic.
The closing meeting of conferees began with a presentation on "Social Class and Gender Differences in Mental Health and Employment Quality" concerning the European labor market, prepared by Deborah De Moortel, the Postdoctoral researcher at the Vrije Universiteit Brussel.
"There is a mental health difference in Europe between men and women, average women and also lower educated people are vulnerable to have poor mental health when they work," said De Moortel. She claims that this happens due to low-quality jobs, in addition, women have fewer opportunities and trade union representatives of their professions which leads to a significant increase in stress and anxiety regarding the future. Therefore, it is important that the government intervenes in the labor market and begins precise regulation of this issue, she believes.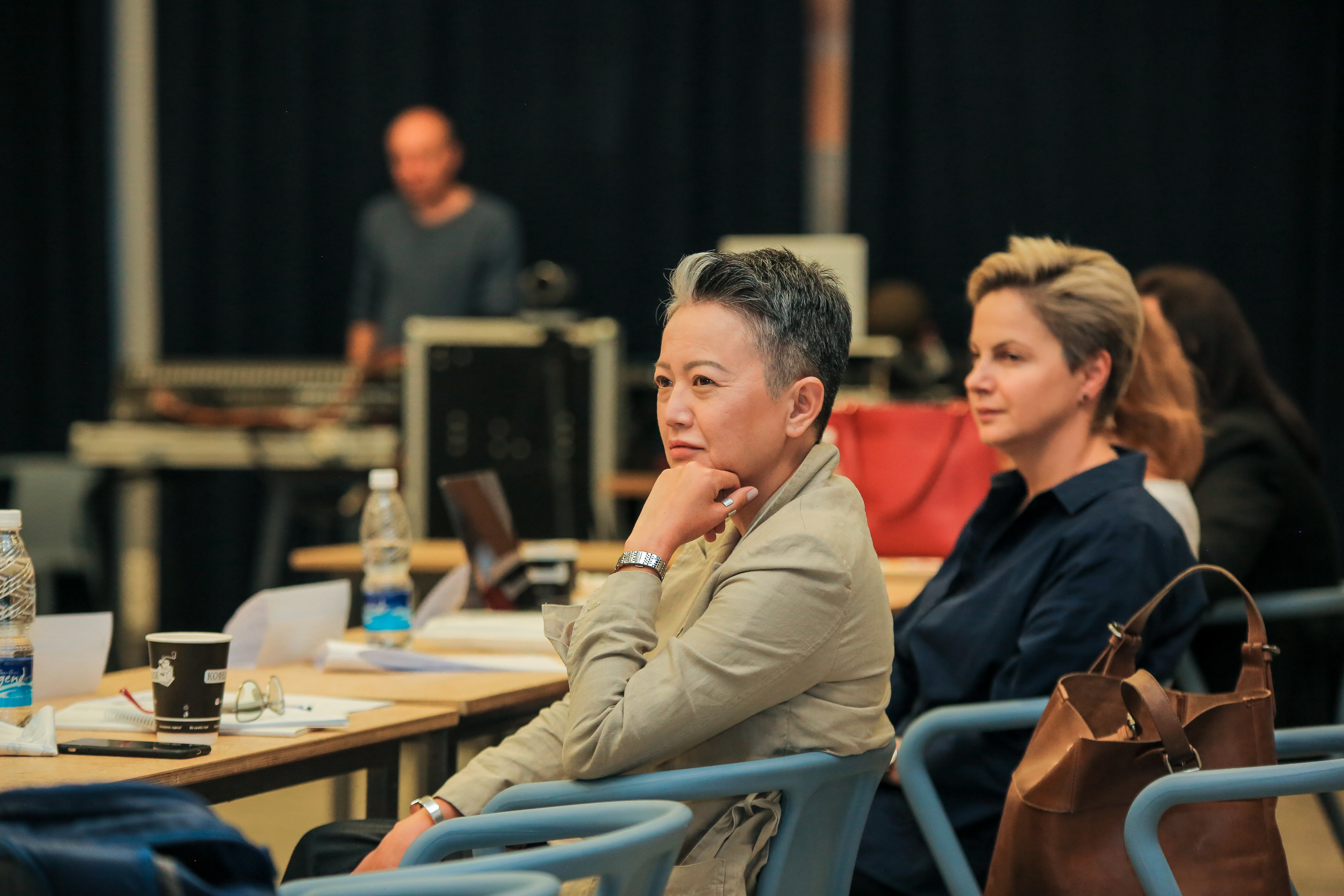 Marina Kazakovtseva, the Director of Human Resources at Hyatt Regency in Bishkek, and Jamilya Imankulova, the partner and founder of EL Group Consulting, Bishkek Kyrgyzstan, opened the closing session of the general meeting with a speech on current issues in Talent Management in KR. Referring to their statements, the main issue with HRM in local companies consists in the weak structuring and functionalization, while the shortage of educated specialists in the field of HR exacerbates this problem. With such an unfavorable HRM diagnosis in Kyrgyz companies, the official part of the three-day meeting ended.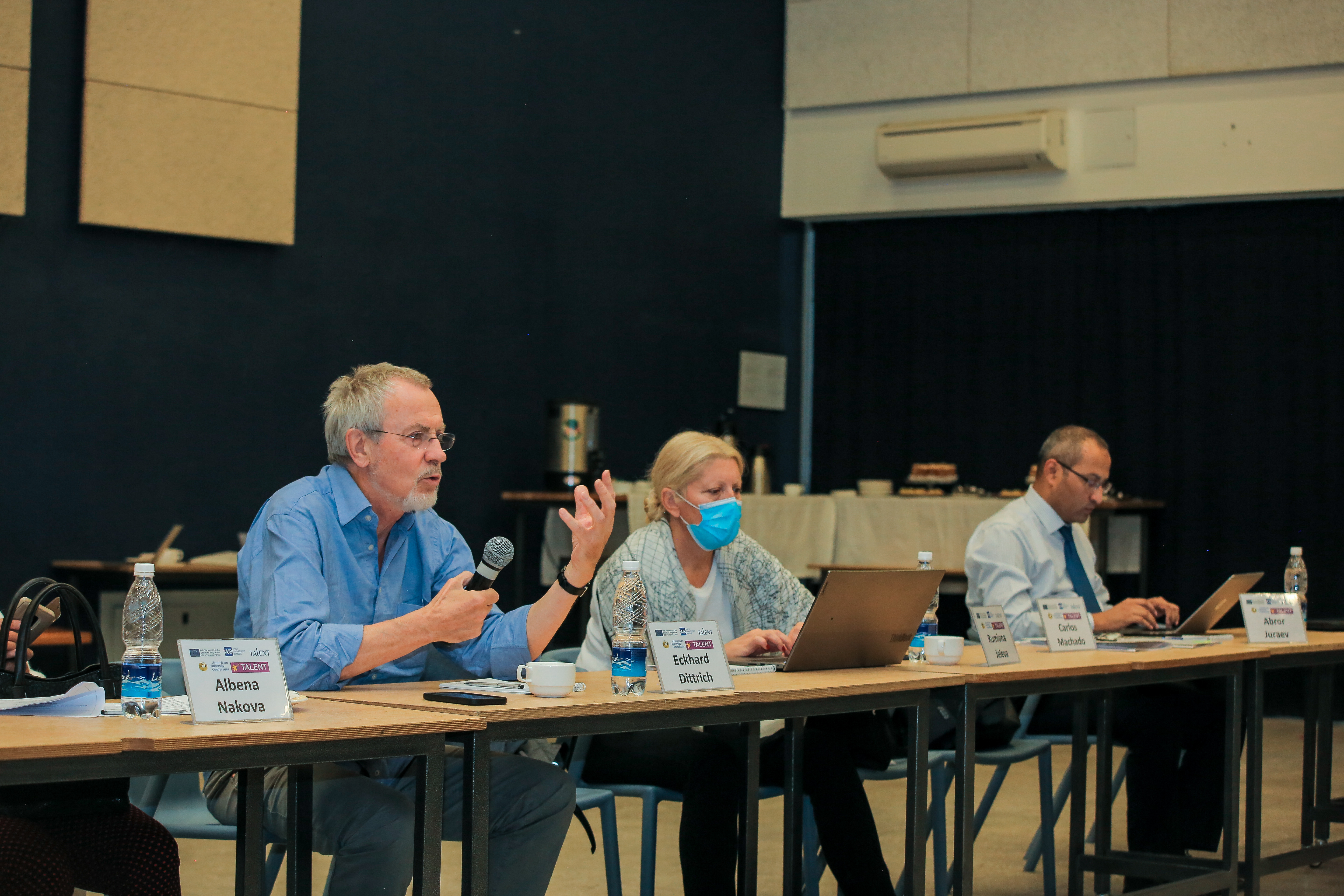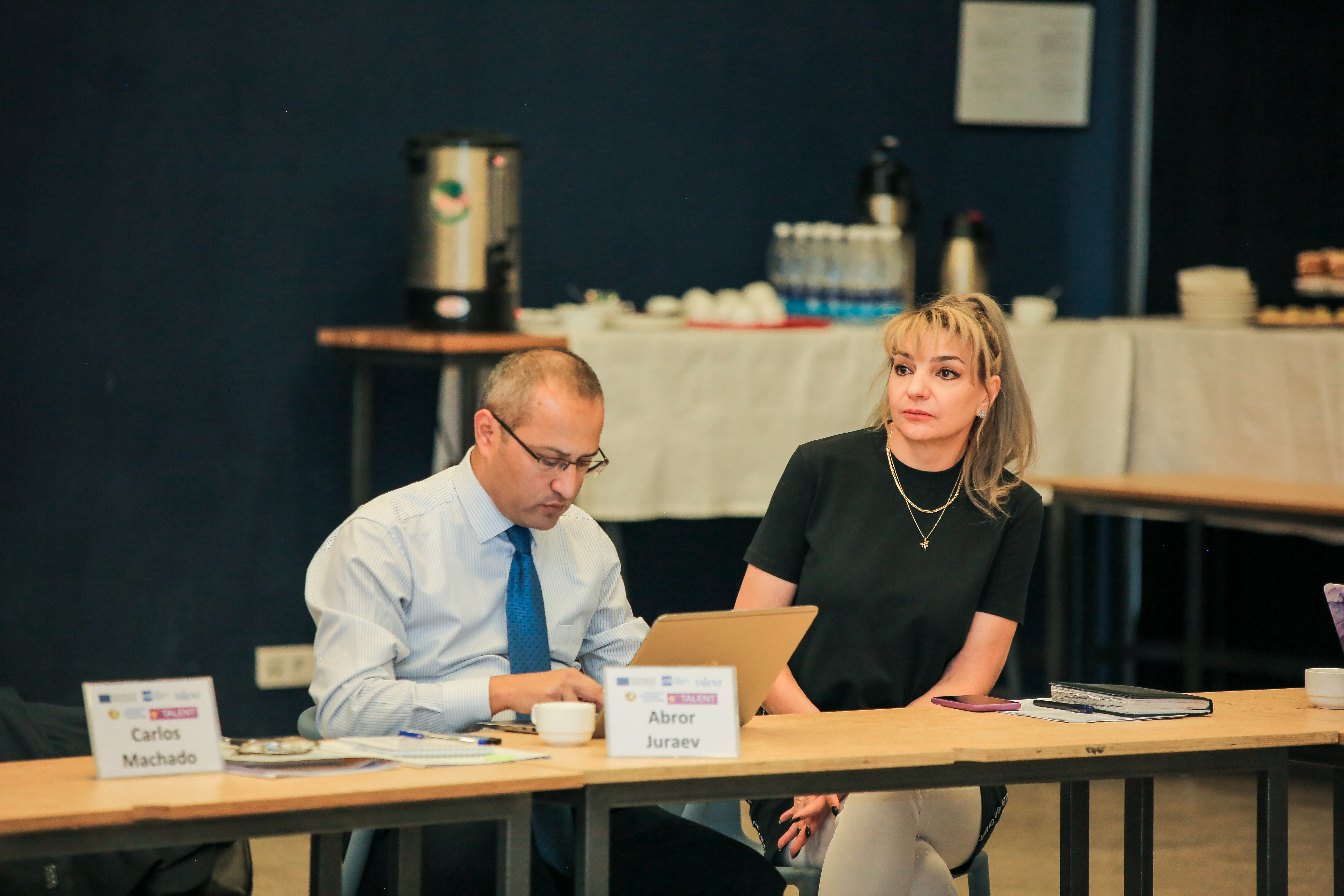 The TALENT program aims to develop an in-depth understanding of the core disciplines in the area of human resources and talent development. It recognizes that HR must operate in challenging and dynamic business environments that are constantly changing and seeks to enable students to deliver effective business solutions that optimize the people resources of their organizations.