AUCA maintains its position in the QS World University Ranking!
December 17, 2021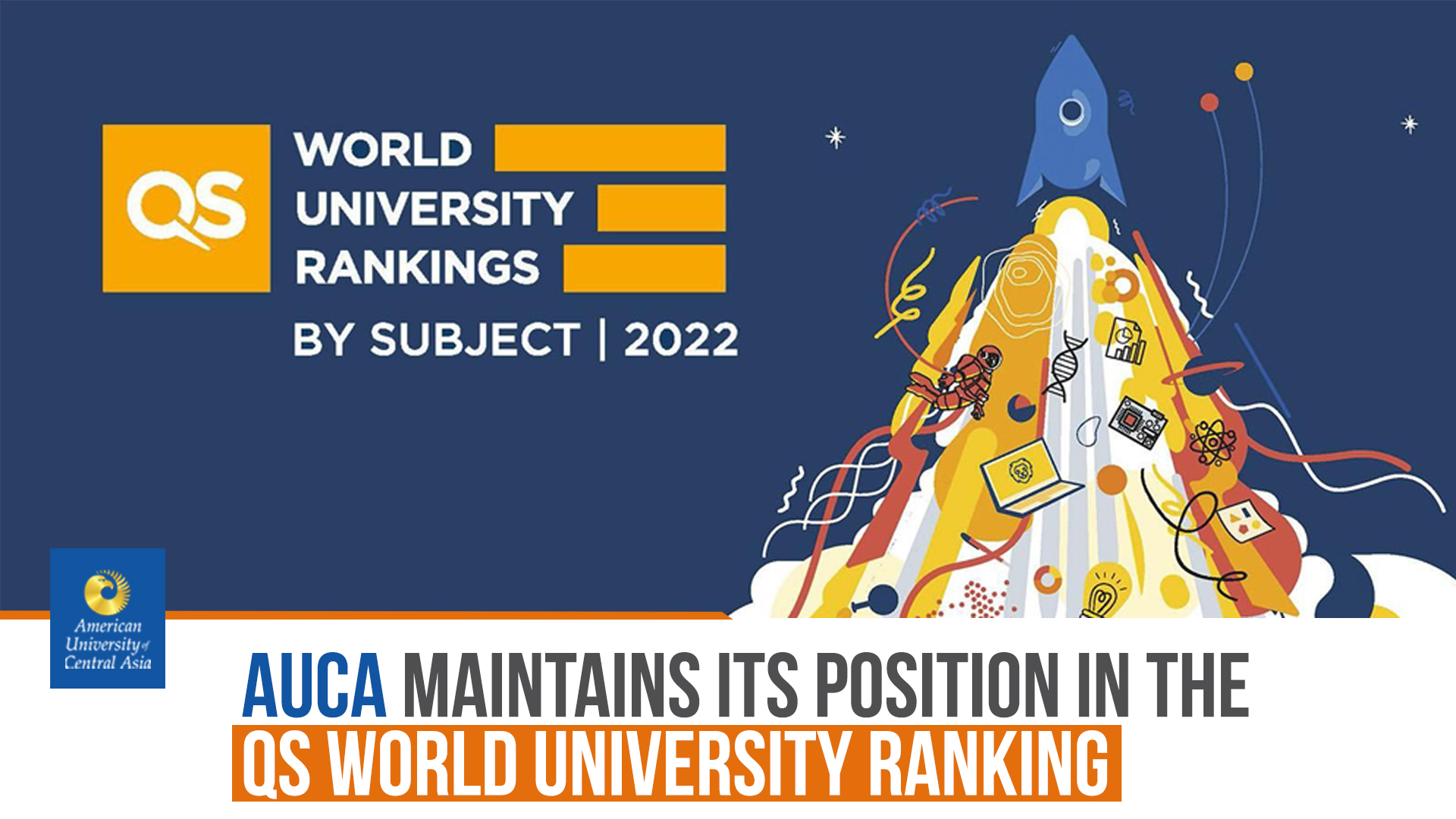 On December 15th, the British rating agency Quacquarelli Symonds (QS) published the annual QS EECA Rating. According to it, AUCA remains in 138th place over the 3300 universities across the globe. Moreover, AUCA performed among the top 31% in the QS EECA University Rankings 2022, the Eastern Europe and Central Asia region is a huge area stretching from the Czech Republic in the West to Mongolia in the East.
Even though the number of published universities in the EECA region has increased from 400 to 450 universities, AUCA was able to keep its position in the QS ranking and became the top university in Kyrgyzstan with the highest rating. QS evaluates universities with a specific methodology consisting of ten different metrics: academic reputation, employer reputation, faculty/student ratio, papers per faculty, international research network, web impact, staff with PhD, and others.
In connection with the announcement of the QS rating, interim President of the AUCA Dr. Jonathan Becker commented on this news:
"I am very glad that AUCA remains the best university in Kyrgyzstan and one of the leading universities in Central Asia, and that we have maintained our positions, despite the fact that there are more universities in the ranking this year. AUCA believes in teaching as our core and we believe that people who do high-quality research are the best teachers. The QS rating is excellent evidence of the success of our university."