AUCA is full of adventures and discoveries
January 13, 2022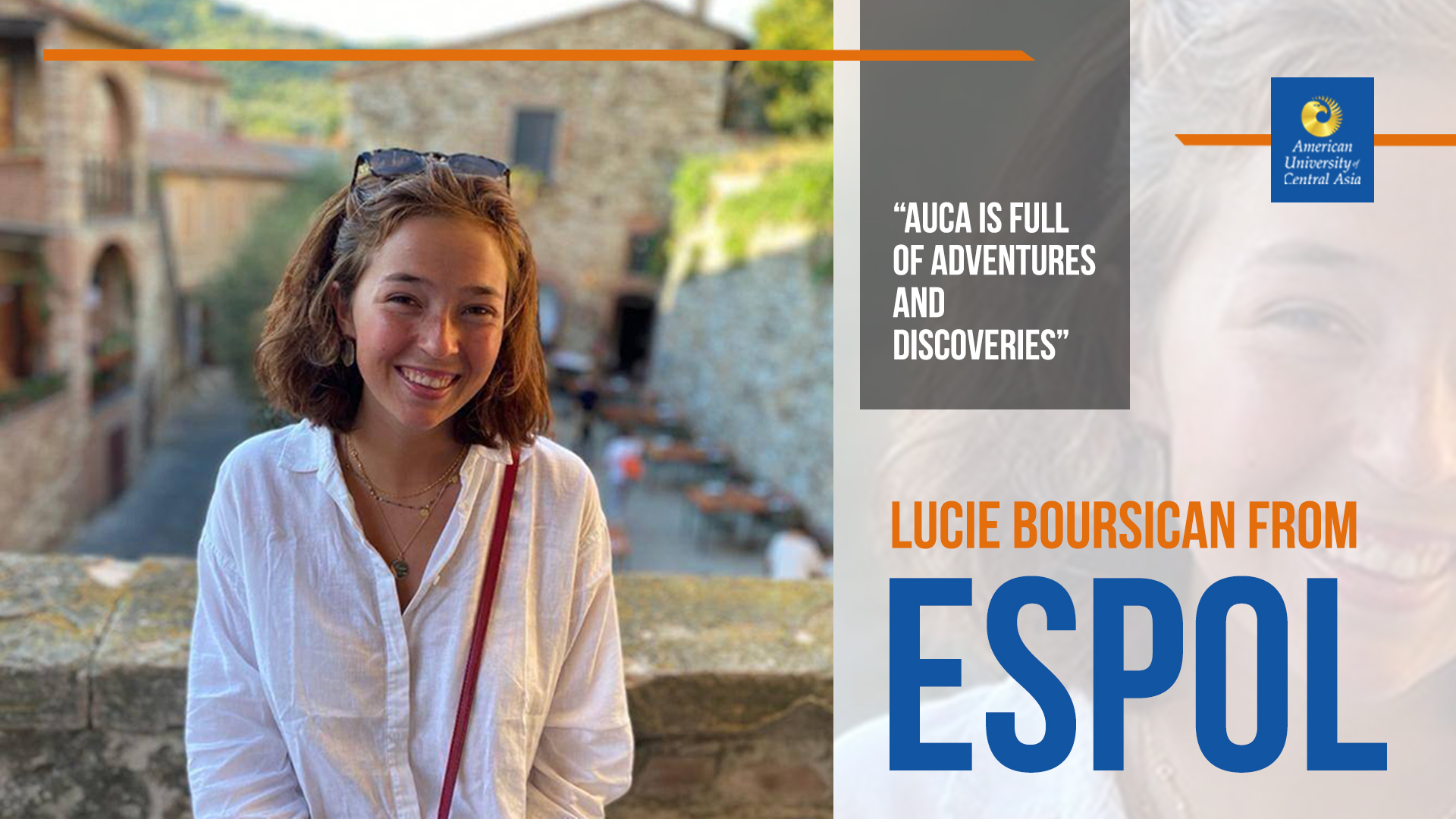 Lucie Boursican ESPOL International relations exchange student
"AUCA is full of adventures and discoveries, where students come from all over the world which made the experience even more interesting for me"
For the exchange semester Lucie decided to come to the AUCA and try something new, as the result she fell in love with the country, learned in a multicultural environment, and made many good friends with whom she is planning to keep good relations. People at the AUCA welcomed her and were very helpful during her exchange program. AUCA gave her the opportunity to be involved in various classes like Introduction to Peace and Conflicts, Photography and creativity, and International Journalism.
"I thought it could only be a new experience, full of adventures and discoveries. And that is exactly what happened. I loved it here."
Lucie is glad and happy to be the AUCA student for a short period because it was the best experience for her and she has already recommended AUCA to everyone from her university as students and people who work at the AUCA were very open to her.
"All the students are very welcoming and helpful, it is a multicultural university, where students come from all over the world which made the experience even more interesting for me, I could learn a lot about different cultures, especially from Central Asia. The teachers were also very welcoming to me and the other exchange students made our experience nice and easy"
Lucie also fell in love with Kyrgyzstan and Bishkek because of its Landscapes, culture, and people.
"It's a beautiful and very interesting country, where you can do and see different things. Bishkek is also a great city, very different from Paris, where I come from. I really liked the cultural gap between Paris and Bishkek."