Guest Lecture by William Seitz
November 30, 2022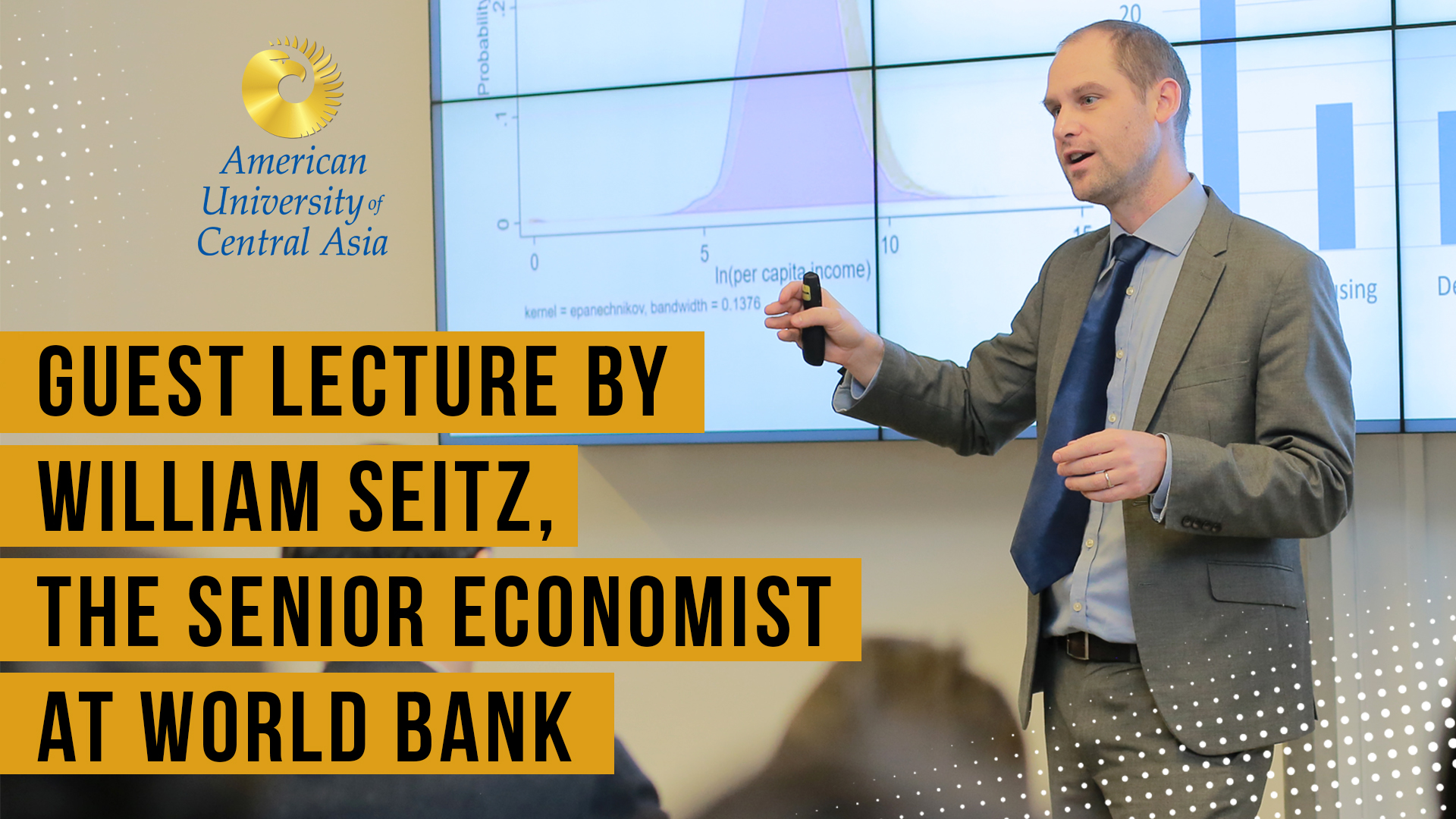 On Tuesday, November 29, the AUCA Economics Department welcomed the quest speakers from the World Bank with the theme "A year of Listening in the Kyrgyz Republic", this survey provides high-frequency data on the social and economic well-being of the whole country during a year. William Seitz, the Senior Economist and team leader for the Poverty and Equity Global Practice of the World Bank in Central Asia presented the survey results to AUCA students and faculty.
During the lecture, Mr. Seitz noted that the entire well-being of the Kyrgyz Republic had been steadily improving. Additionally, Mr. Williams mentioned that most views on the outlook and the government's performance are stable or trending positive. However, the Kyrgyz Republic faced two issues: Food security improved across the country but fell in Batken, and Migration intentions fell after the political situation in Russian Federation. Although Williams Seitz explained to the audience how some pressing challenges are linked to the labor market and how the World Bank tracks the poverty rate. Interesting fact that mentioned Mr. Seitz that the rising optimism and improving trends are paired with concern about education, jobs, and inflation.

By the end of the lecture, AUCA students and faculty members asked their questions to which Mr. Seitz tried to reply in extended detail. Afterward, Zarylbek Kudabaev, the Head of the Economic Department sincerely thanked the guest speaker for the informative presentation on "A year of Listening in the Kyrgyz Republic".