First AUCA Spelling Bee Held
March 17, 2023
This March AUCA's Writing and Academic Resource Center (WARC) and the New Generation Academy (NGA) held the first university-wide Spelling Bee competition. It was a trilingual event, with contestants competing in one or more of the three language categories: English, Kyrgyz, and Russian.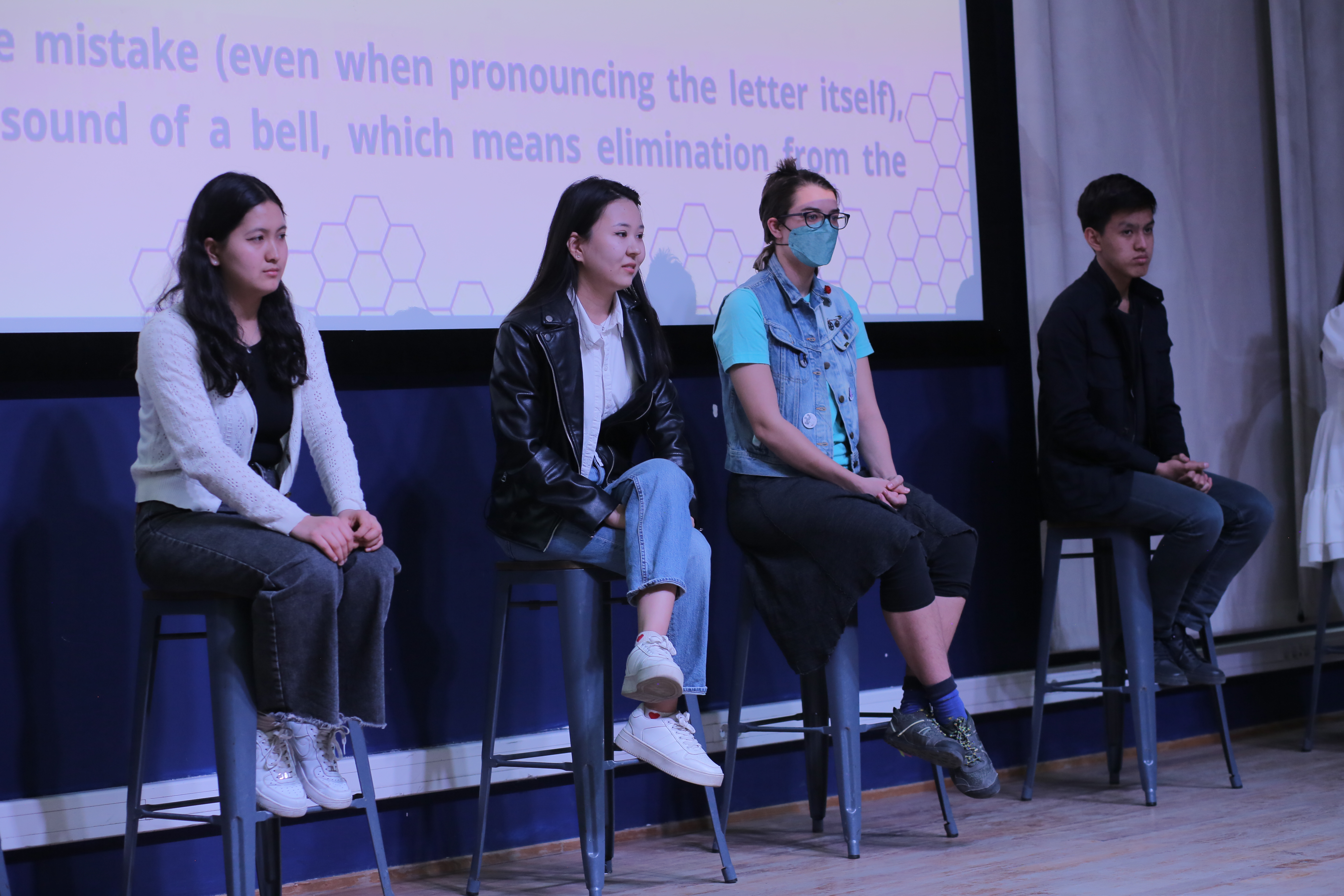 The competition was fierce, and only 23 of the 59 contestants made it through the semi-finals on to the March 10 Grand Final. The event was opened by NGA Director Kamilya Kadyrova, and WARC Director Mariya Antonova, who wished good luck to the finalists.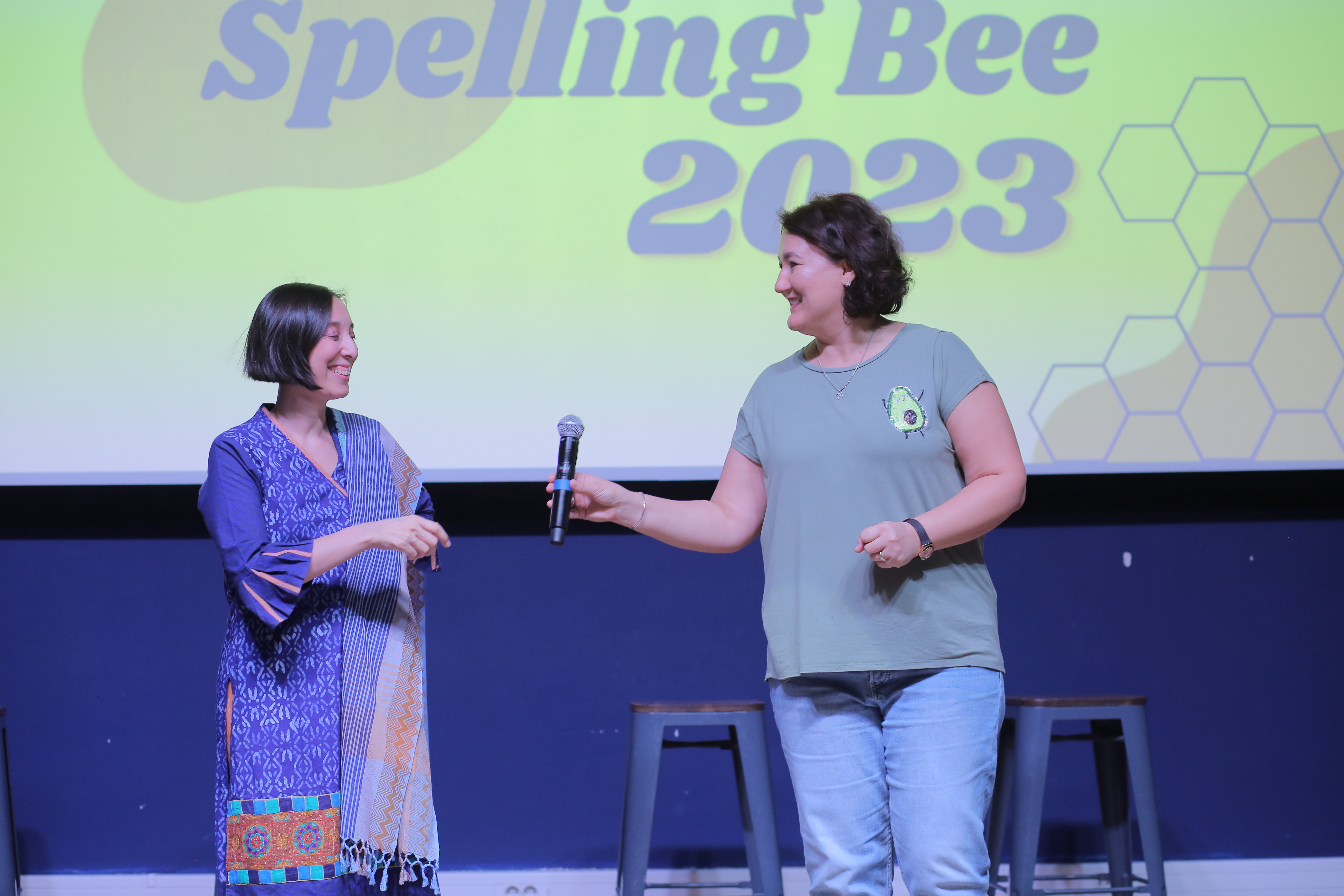 The rules of the contest are simple: a participant is given one minute to spell a provided word, and a single mistake will result in the contestant being eliminated from the competition. If a word is spelt correctly, the participant remains in the competition. The tradition of holding such contests has a long history. A national American entertainment, spelling bees are held on a regular basis among students at schools and universities. As far back as 1750, Benjamin Franklin himself commended holding spelling competitions among students because of their educational benefits.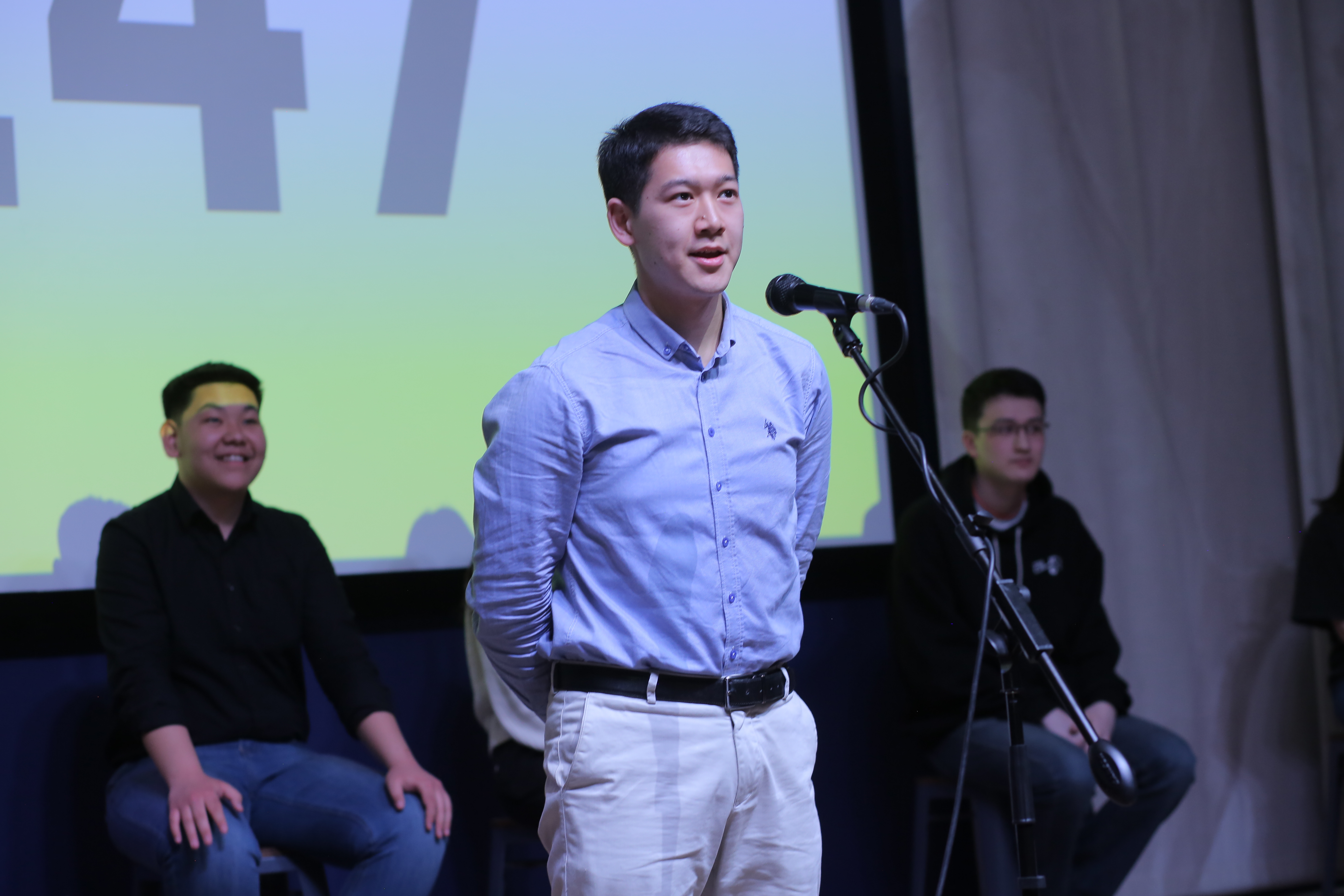 While NGA holds an English spelling bee among its students on an annual basis, this year, for the first time, it was held among the entire AUCA student body. Also, for the first time ever, it included three language categories, with each section presenting its own challenges due to the specific features of each language. WARC language tutors Violetta Mazurina (English), Aizada Sulaimankulova (Russian), Bakyt Yrysov (Kyrgyz) and Nurbubu Abdyashim kyzy hosted their respective categories. The English section was judged by professors De Kastle and Huldin, the Kyrgyz language section by professors Samudinova and Kambaralieva, and the Russian language section by professors Atabaev and Kasymova.  Dean of Student Affairs Michael Freese headed the judging panel and handed out participation certificates, as well as prizes to the winners.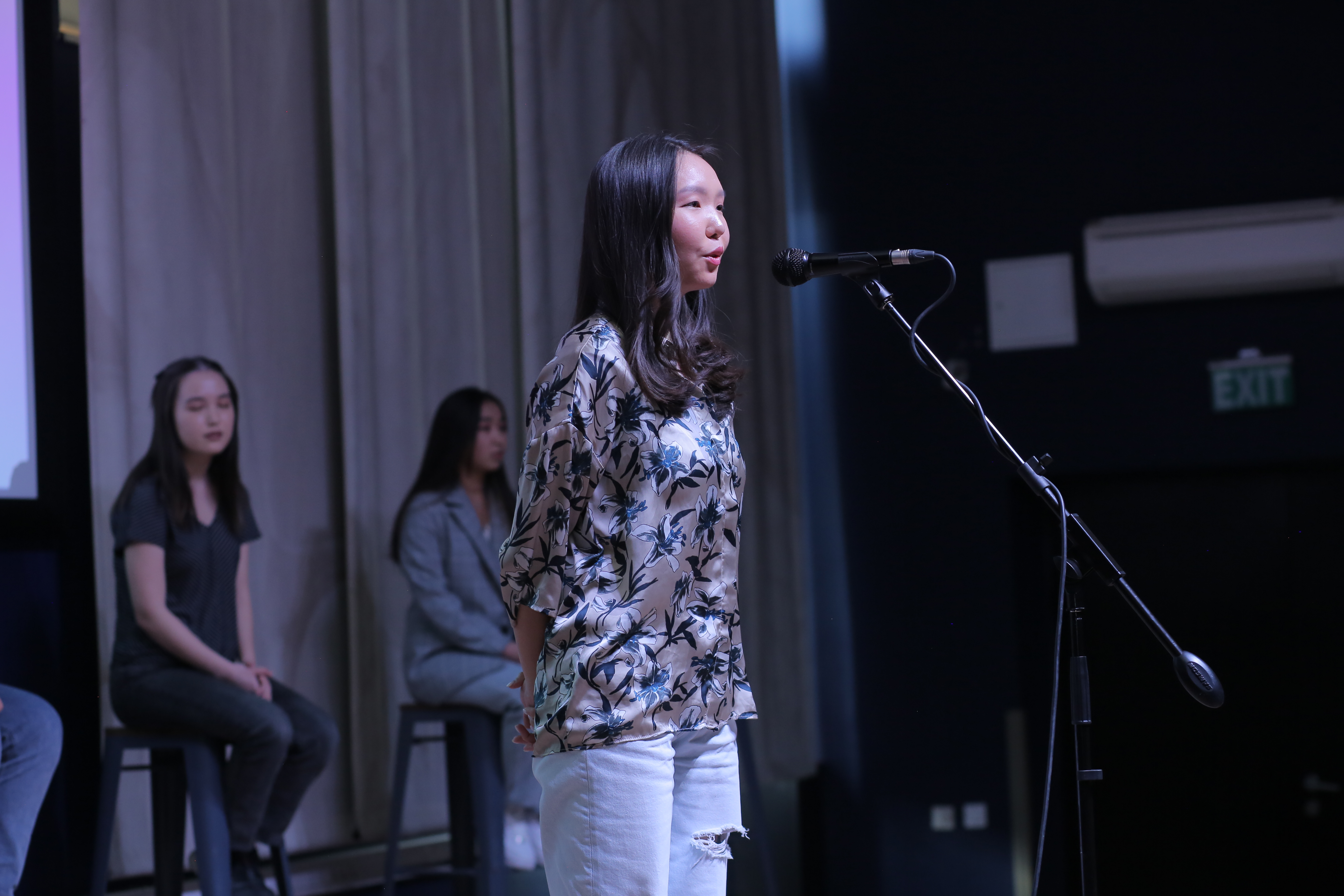 Congratulations to all of the participants of the first AUCA Spelling Bee, and we hope this tradition continues at AUCA for many years to come.