Alibek Cholponbaev: "It was the first time I encountered a Liberal arts education style academi"
May 24, 2023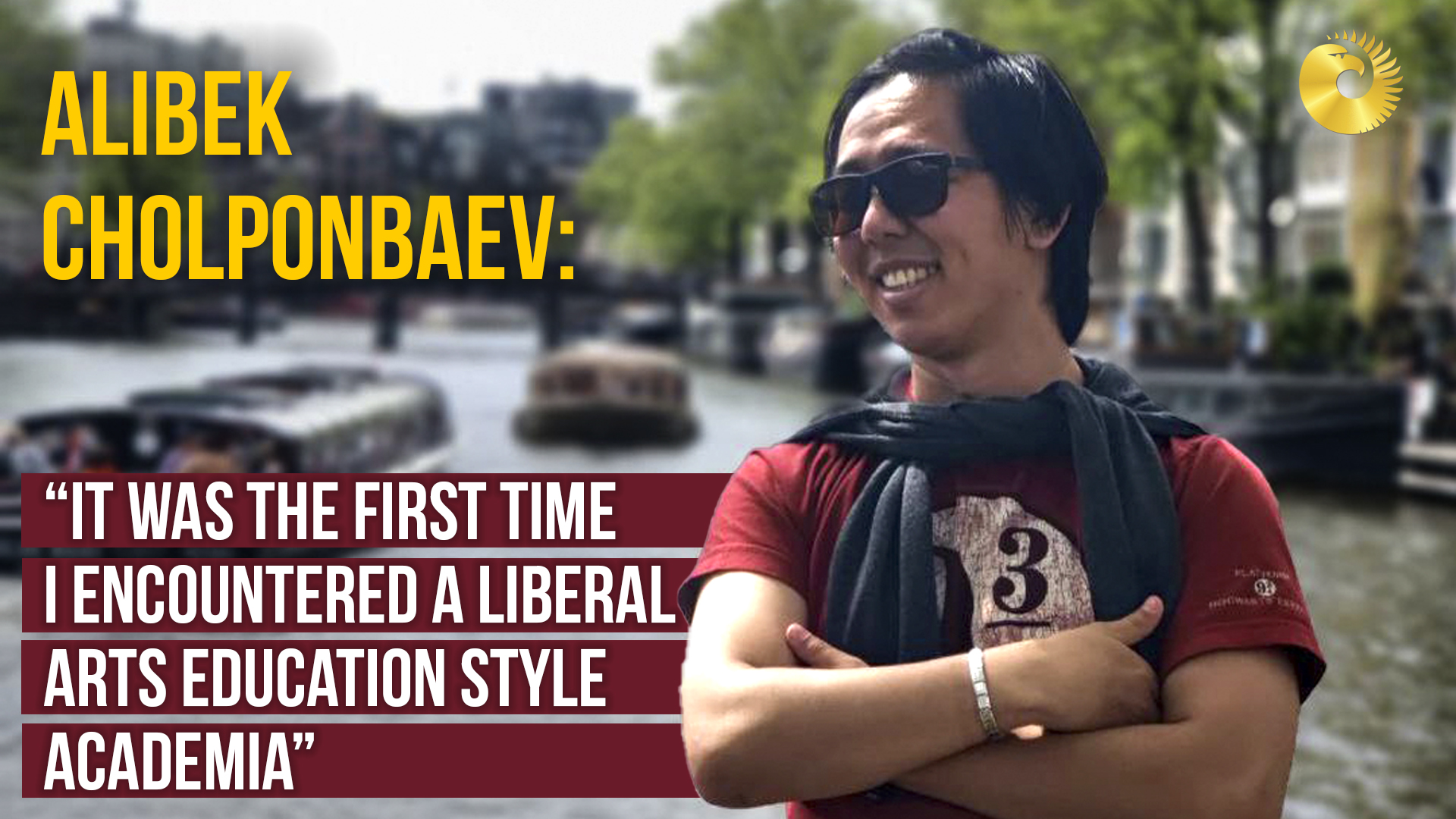 Today, we look back on the academic career of Alibek Cholponbaev, who graduated from AUCA in 2021. He Studied in the Software Engineering department, SFW-117. As this Harry Potter fan states, he had an incredible time at AUCA, made many friends, and expanded his worldview massively.
"It was the first time I encountered a Liberal arts education style academia; choosing courses and thinking about the most exciting and engaging topics I would like to explore was an exciting experience."
Alibek also insists that he enjoyed attending the First and Second-Year Seminars because they allowed him to explore curious and sometimes controversial topics and engage in heated discussions. For him, the programming courses were usually exciting and challenging, backed by professors with rich backgrounds and experiences that they were willing to share.
This AUCA former student reflects on a difficult period: the COVID lockdowns. It took much work to adjust to a lack of fundamental interactions (not to mention the lack of many events). However, as he says, his impressions still are primarily favorable. This is understandable, especially when he explains that he loved hanging out in the study zone and cafeteria. He thinks the socialization aspect is sometimes underappreciated and was something he missed during the COVID times.
"I am far from a sociable person, but I find something sweet in the interactions with people, be it about school subjects or something silly"
After his AUCA adventure, Alibek pursued his Master's at the University of Copenhagen, Denmark. He studies at the Department of Computer Science. This new experience is a bit more challenging for him, and he admits he wishes he had taken math classes at AUCA a bit more seriously. However, for Alibek, it is still much fun, and he enjoyed the experience overall.
Finally, Alibek has a little advice for AUCA students:
 "Try to balance investing in your future and appreciating the present and your time at the university. Also, respect your fellow students, be kind to each other, and have a great time at AUCA!"