TSPC of AUCA for the Tourism Sector of Kyrgyzstan
May 25, 2023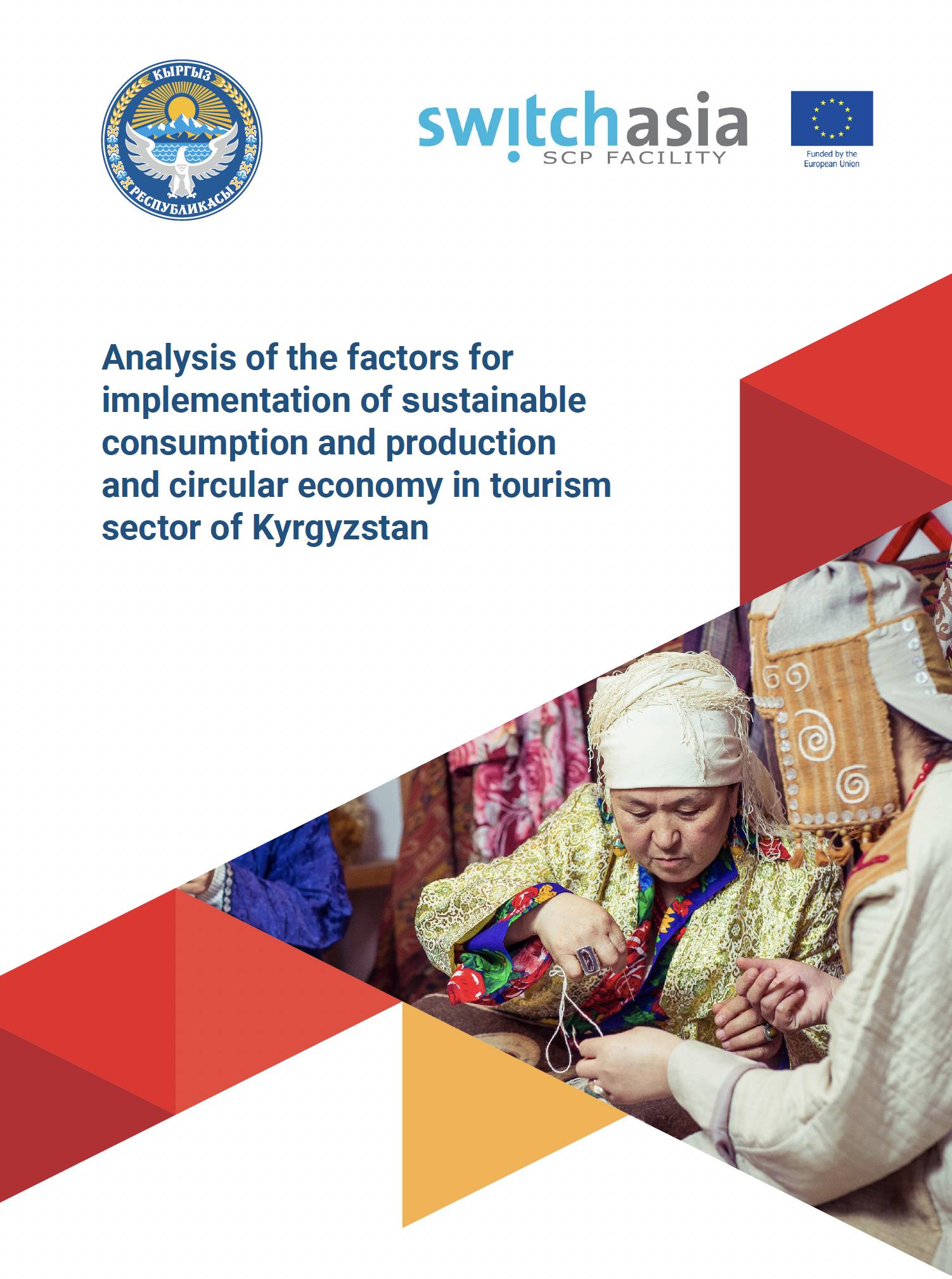 Tian Shan Policy Center of AUCA has developed the analysis of the factors for implementation of sustainable consumption and production and circular economy in tourism sector of Kyrgyzstan.
The following factors contribute to the implementation of the CE principles: appropriate governmental policy, functional markets, and investments, as well as education and development of scientific potential.5 Thus, a successful transition to more sustainable tourism through the application of CE principles depends on active public–private cooperation and partnerships, intergovernmental cooperation, the effectiveness of policies and policy instruments, and funding.
Upon request by and agreement with the Ministry of Economy and Commerce of KR (MECKR) and the Department of Tourism under the MECKR, the decision was made to support additional activities aimed at capitalising the results of the three Switch-Asia projects operating in the country, and analyse gaps, existing elements and enabling factors, including policy, legislation, and institutional capacity building, for the development of a circular economy (CE) in the tourism sector of the KR.
This study was conducted by a team from the Tian Shan Policy Center, American University of Central Asia as part of the technical support provided to the Tourism Department by the SWITCH-Asia SCP Facility, which is funded by the European Union.
During the preparation of this report, relevant legislative, strategic, and analytical documents and reports were studied. Also, meetings were held with all Switch-Asia grant projects, key ministries, and organisations including the civil society organisations and academic institutions working in the field of green economy and sustainable tourism.
As a result of this analysis, conclusions and recommendations are provided to suggest the way forward for widespread application of the principles of CE and SCP in the tourism sector of Kyrgyzstan.
Additional information: SWITCH-Asia is the largest sustainable consumption and production (SCP) programme supported by the European Union, involving 24 countries from Southeast Asia, South Asia, Central Asia, Mongolia, and China. The programme has been operating since 2007 and aims to integrate SCP into relevant national strategies and supports the transition to a green economy, reducing poverty and mitigating climate change. The second phase of SWITCH-Asia was launched in 2018, and in July 2019 the programme was extended to five Central Asian countries: Kazakhstan, Kyrgyzstan, Tajikistan, Turkmenistan and Uzbekistan. SWITCH-Asia is working to support national SCP policies through a separate SCP Facility component. The SCP Facility facilitates the coordination of all components of the programme through the exchange of information, analyses the results of pilot projects, and maintains dialogue with stakeholders. Three SWITCH-Asia grant projects in the tourism sector are being implemented in Kyrgyzstan.
Here you can download Analysis of the factors for implementation of sustainable consumption and production and circular economy in tourism sector of Kyrgyzstan