Mobility of AUCA students within the OSUN network
May 25, 2023
#OSUN#OpenSocietyUniversityNetwork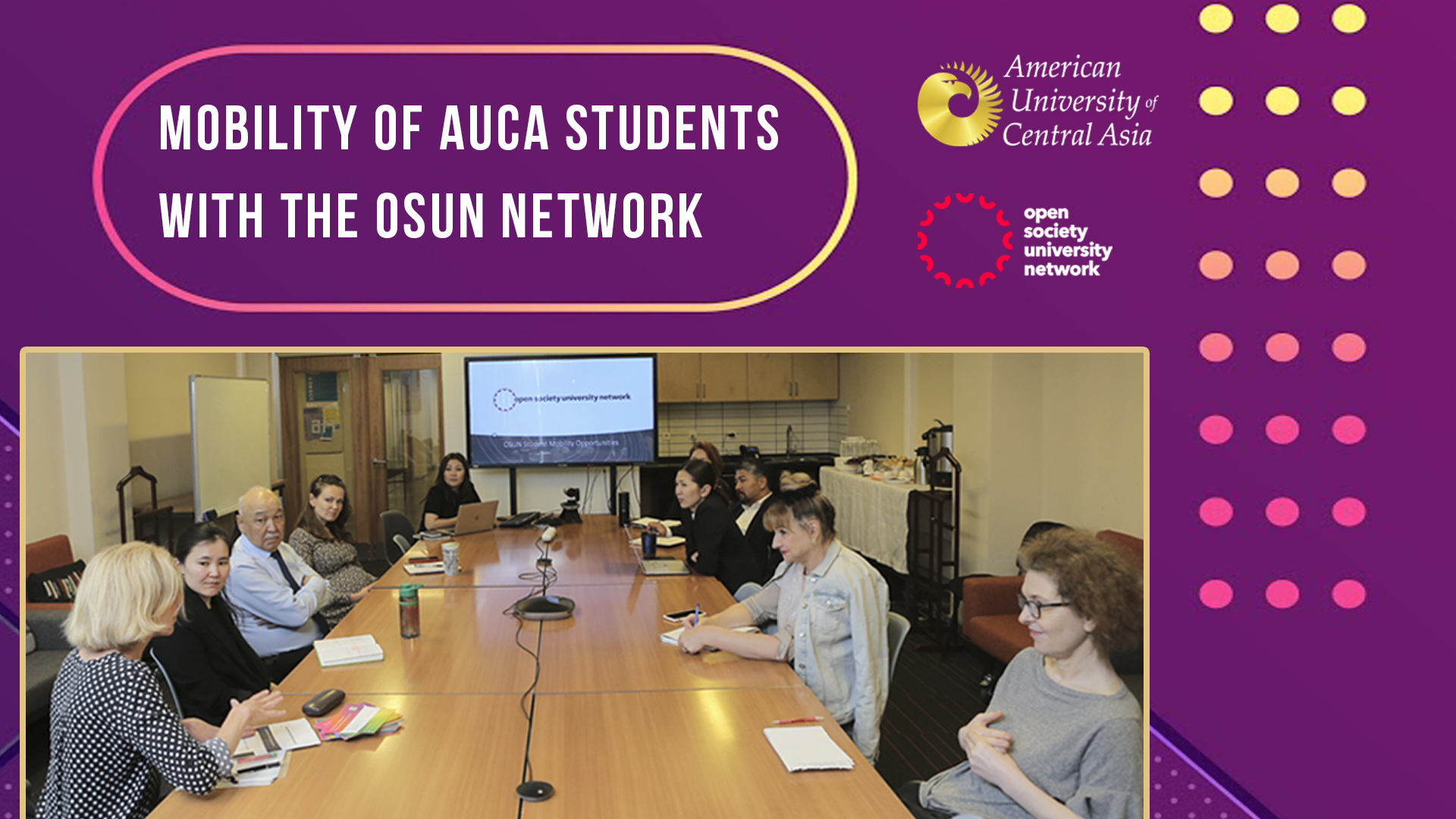 On Tuesday, May 23, AUCA welcomed Ruth Verweijen, a Viennese from the Central European University (CEU), the Open Society University Network (OSUN) Graduate Mobility Officer.
Ruth Verweijen made a presentation on behalf of the CEU to present the mobility opportunities.
As Ruth Verweijen pointed out:
"OSUN is a wonderful network, gives students and staffs opportunities to work together more closely on the OSUN team, share freedom speech, human rights."
The first part of the presentation concerned OSUN student mobility opportunities. Ruth Verweijen, therefore, detailed various elements concerning scholarships, the limitation of places for students, and the eligibility criteria.
Faculty directors asked a few questions, such as the compatibility of study programs between partner universities or the possibility of contacting an institution directly. Ruth Verweijen took the opportunity to explain that the CEU has a minimum representative per department.
Moreover, this lover of cultures returned to the link between AUCA and OSUN:
"AUCA is an essential member of the OSUN for projects, exchanges for student mobility, and online network courses. So AUCA is very instrumentally and big part of OSUN."
The second part of the presentation concerned the OSUN graduate research mobility opportunity. Again, Mrs Ruth Verweijen detailed the application requirement, the selection process, and many other elements.
The presentation concluded with a series of questions and answers, followed by remarks by Ruth Verweijen:
"We are happy to support students."
This mountain hiking and trekking enthusiast later gave valuable advice to AUCA students:
"Make the most of OSUN Network: participating in the course we offer, participating in civic engagement activities in study mobility, research mobility, make sure you use the internetwork while at AUCA."