WARC NEWS
Happy 12th birthday, WARC!
November 1, 2022
On November 1, 2022, AUCA's Writing and Academic Resource Center (WARC) celebrated its twelfth anniversary. The celebration was attended by the WARC tutors, as well as a number of guests. In her speech, AUCA's Vice President of Academic Affairs Nurgul Ukueva congratulated the WARC on this milestone and thanked the tutors for their efforts on behalf of AUCA students.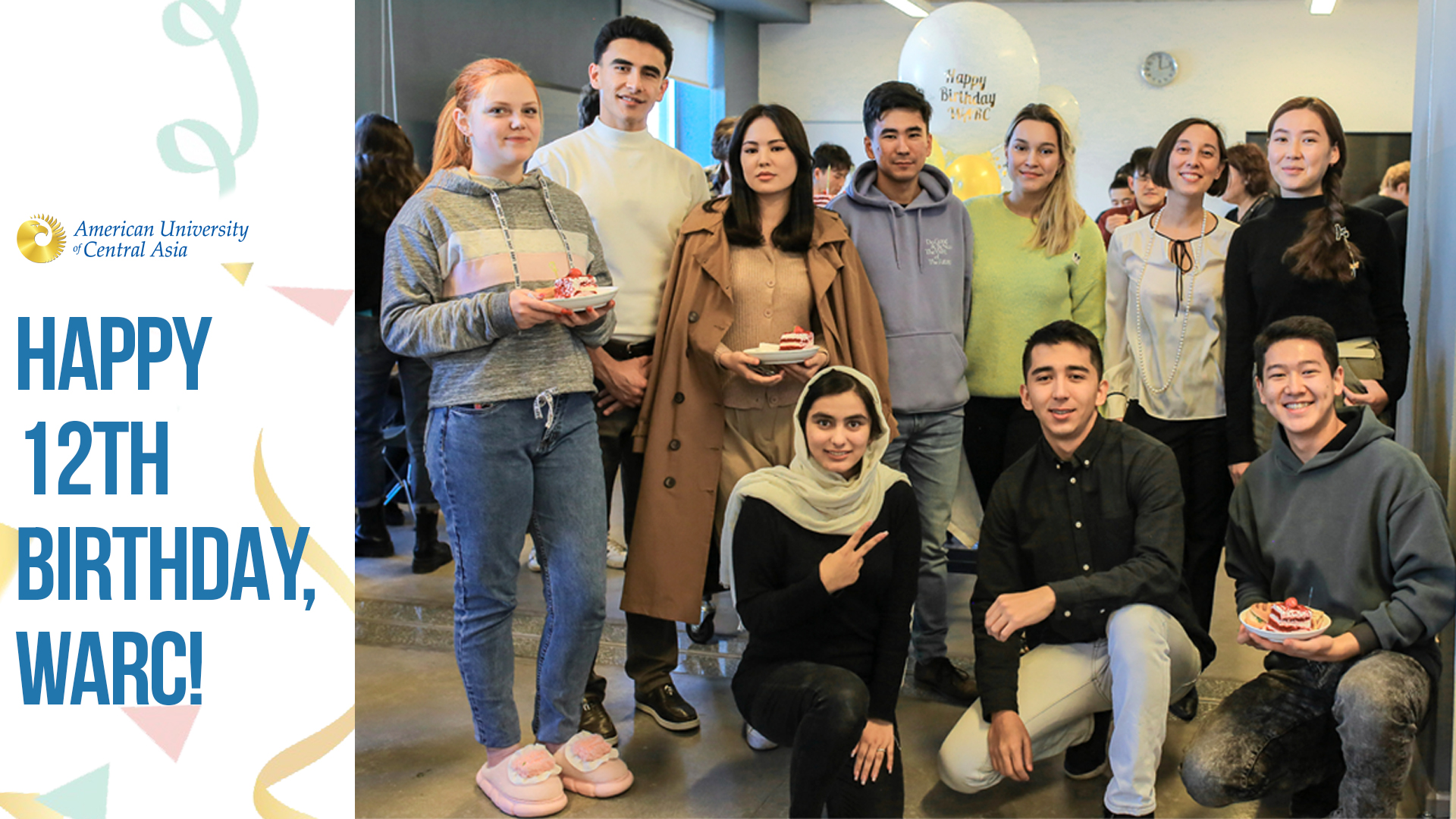 Chair of the General Education Department Chynara Ryskulova took the audience back to the WARC's humble beginnings. "I was the first Coordinator of the WARC," she said. "In the fall of 2010, together with Peg Peoples from Bard College we established the WARC. At the time, we didn't know whether students could tutor other students. We started with just ten tutors, a couple of them mathematics, but mostly writing. We had a tiny room with just two small round tables. Students came to our office, and I took down reservations manually." Now, Dr. Ryskulova remarked, the WARC is a solid, established AUCA institution that plays a large role in promoting our students' academic success. Twelve years on, the WARC boasts a 30-strong tutor corps, and offers 2800 sessions per semester in ten different subjects.
Happy birthday, WARC! And many more!