Certificate Award Ceremony of the Logistics and Supply Chain Management (LSCM) Program
December 19, 2016
On November 29, 2016, the Logistics and Supply Chain Management (LSCM) Program of AUCA held its first Certificate Award Ceremony. Fourteen program graduates obtained certificates issued by the Kuehne Foundation, a public-benefit foundation associated with one of the world's leading logistics providers Kuehne + Nagel, Switzerland.
Andrew Watchel, AUCA President, and Andre Kreie, Kuehne Foundation Global Education Program Manager, congratulated the graduates and emphasized the importance of supply chain management in modern business environment.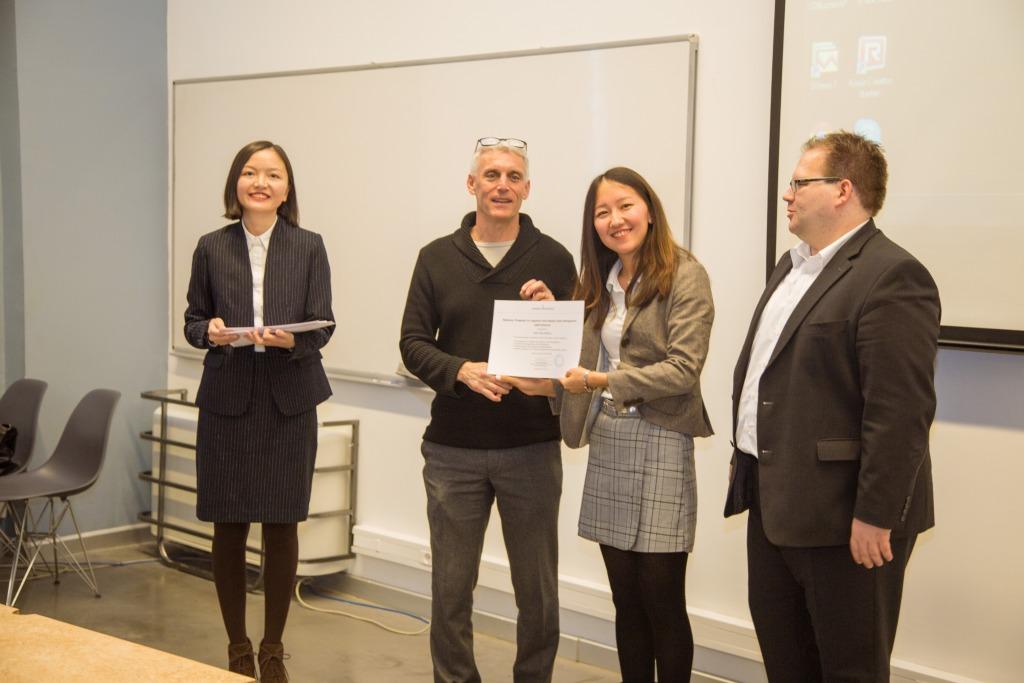 This summer six outstanding graduates of the program will start their internships in such companies as Kuehne + Nagel, DB Schenker, BLG Logistics and Röhlig Logistics in Germany. These internships funded by the Kuehne Foundation are part of the LSCM program.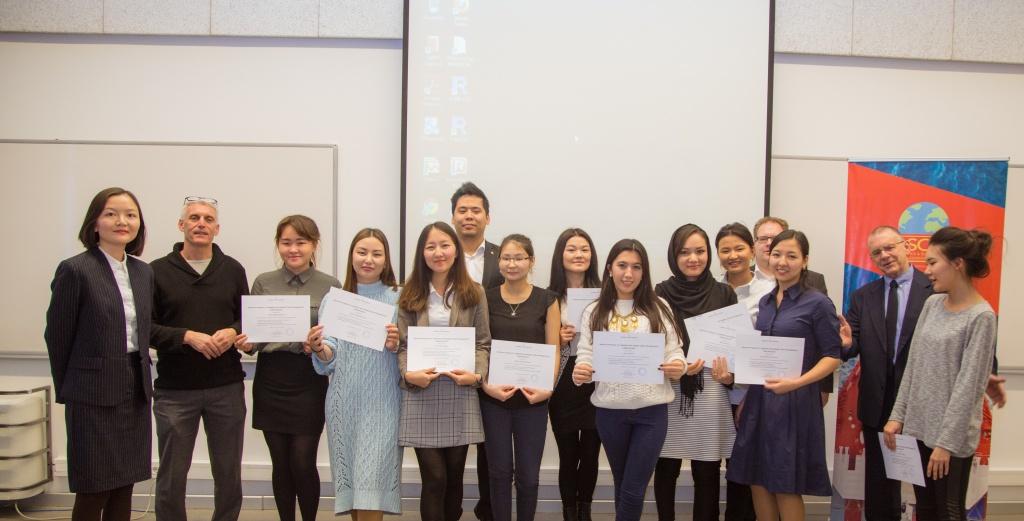 The LSCM graduates completed a rigorous 4-semester-long academic program, including the Introduction to LSCM, Inventory Management and Procurement, Transportation and Distribution and Applied Logistics courses. The program provided a comprehensive theoretical foundation that students applied for solving case studies. The LSCM courses also included Humanitarian Logistics lectures by the United Nations World Food Programme representatives, visits to the Coca-Cola plant and the Kumtor gold mine site and a large computer simulation.
 The ceremony was followed by a presentation about the LSCM courses starting in January 2017. The new program consists of two courses, so the future participants of the program can fulfill the certificate requirements and qualify for international internship opportunities within two semesters. The introductory course "Supply Chain Management 1: The Fundamentals" in the spring semester is open to all AUCA sophomores, juniors and seniors with basic quantitative skills.