A Methodology of Hope for the Climate Crises: The Role of Ecological Calendars
December 23, 2022
Karim-Aly Kassam, the Cornell University Professor of Environmental and Indigenous Studies in the Department of Natural Resources and the Environment, held a seminar at AUCA on December 16, titled  "A Methodology of Hope for the Climate Crises: The Role of Ecological Calendars" and based on his research conducted in partnership with indigenous communities in the Circumpolar Arctic, Boreal Forest, as well as the Pamir Mountains of Afghanistan, Kyrgyzstan, Tajikistan, and Xinjiang.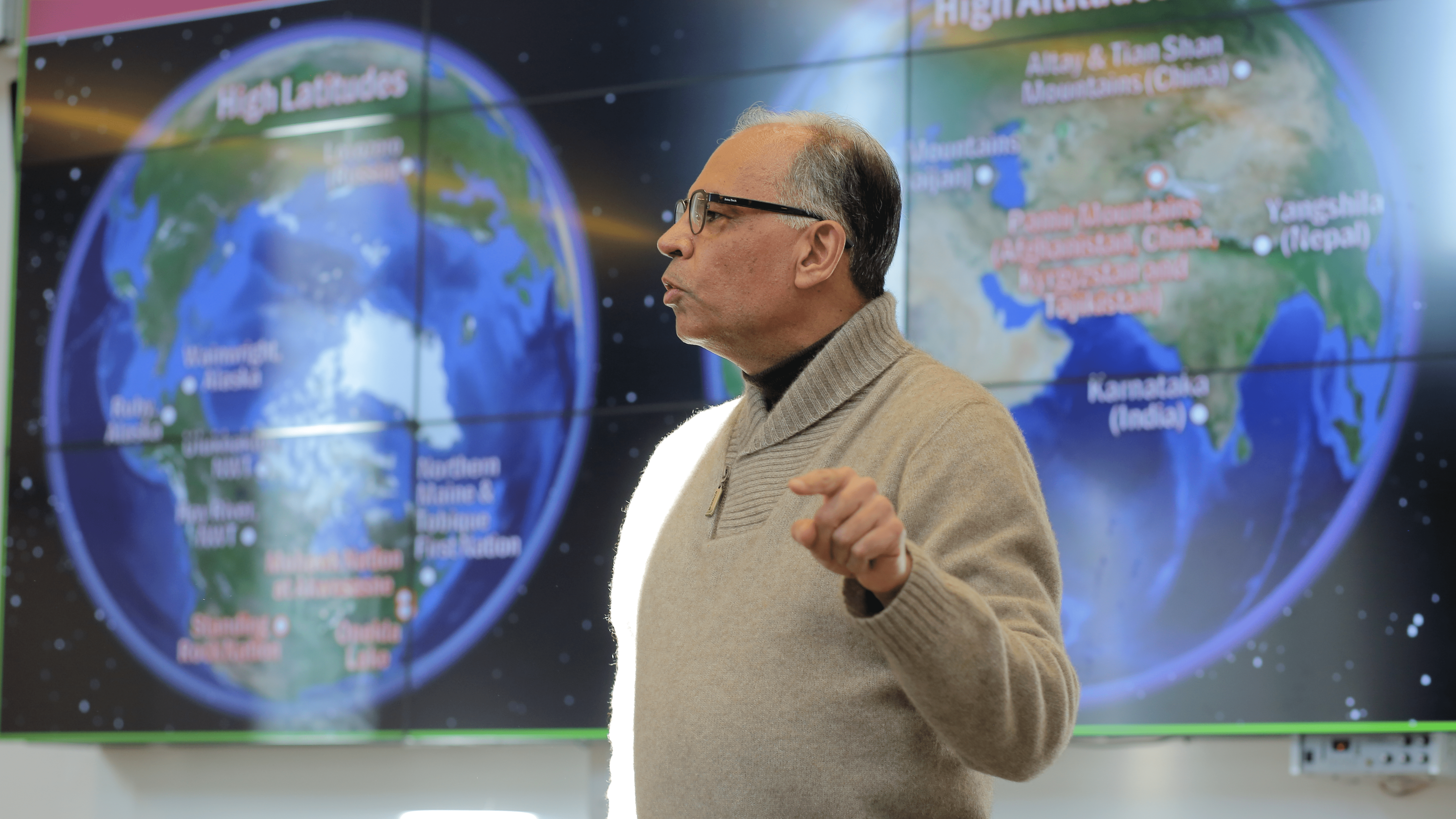 The objective of the research is to investigate the historical presence of calendars, illustrate their diversity, demonstrate the complex connectivity to habitat, explore the efficacy for building anticipatory capacity, and examine potential for food security. This research proposes a methodology of hope using ecological calendars to anticipate climate change. Research findings from the Alai Valley of Kyrgyzstan and other Indigenous societies were presented. The seminar brought together AUCA faculty and students, as well as representatives of the U.S. Embassy, local NGOs, and other local universities.
During his visit to Kyrgyzstan, Professor Kassam also traveled to the Sary Mogul village in Osh region, where he conducted his research, to gift his books titled "Rhythms of the Land: Indigenous Knowledge, Science, and Thriving together in a Changing Climate" to local research participants. Professor Kassam has also generously gifted 6 copies of his book to AUCA programs of Applied Geology and Environmental Sustainability and Climate Science, as well as the university library. 
Listen to Professor Kassam's interview on Wisconsin Public Radio where he spoke on President Biden's initiative to include Indigenous knowledge in climate policy decisions: https://www.wpr.org/listen/2042201 
***
In 2018, Professor Karim-Aly Kassam initiated The Zeenab Saleh Kassam Scholarship, which is  designed to provide the best and brightest female student residents in Afghanistan, Kyrgyzstan, Tajikistan or Xinjiang (China) pursuing an undergraduate degree in the Environmental Sustainability and Climate Science program at AUCA.