Environmental Sustainability and Climate Change
Sustainable Development and Climate Change
The ancient routes of the silk road that traverse Kyrgyzstan and other Central Asian countries led to the establishment of many diverse ethnic communities and cultures.  While sedentary peoples settled along the fertile areas of the Ferghana Valley, the nomadic clans moved among yurts in high mountain pastures of the Tian Shan mountains, some just a few thousand feet below the height of Mt. Everest.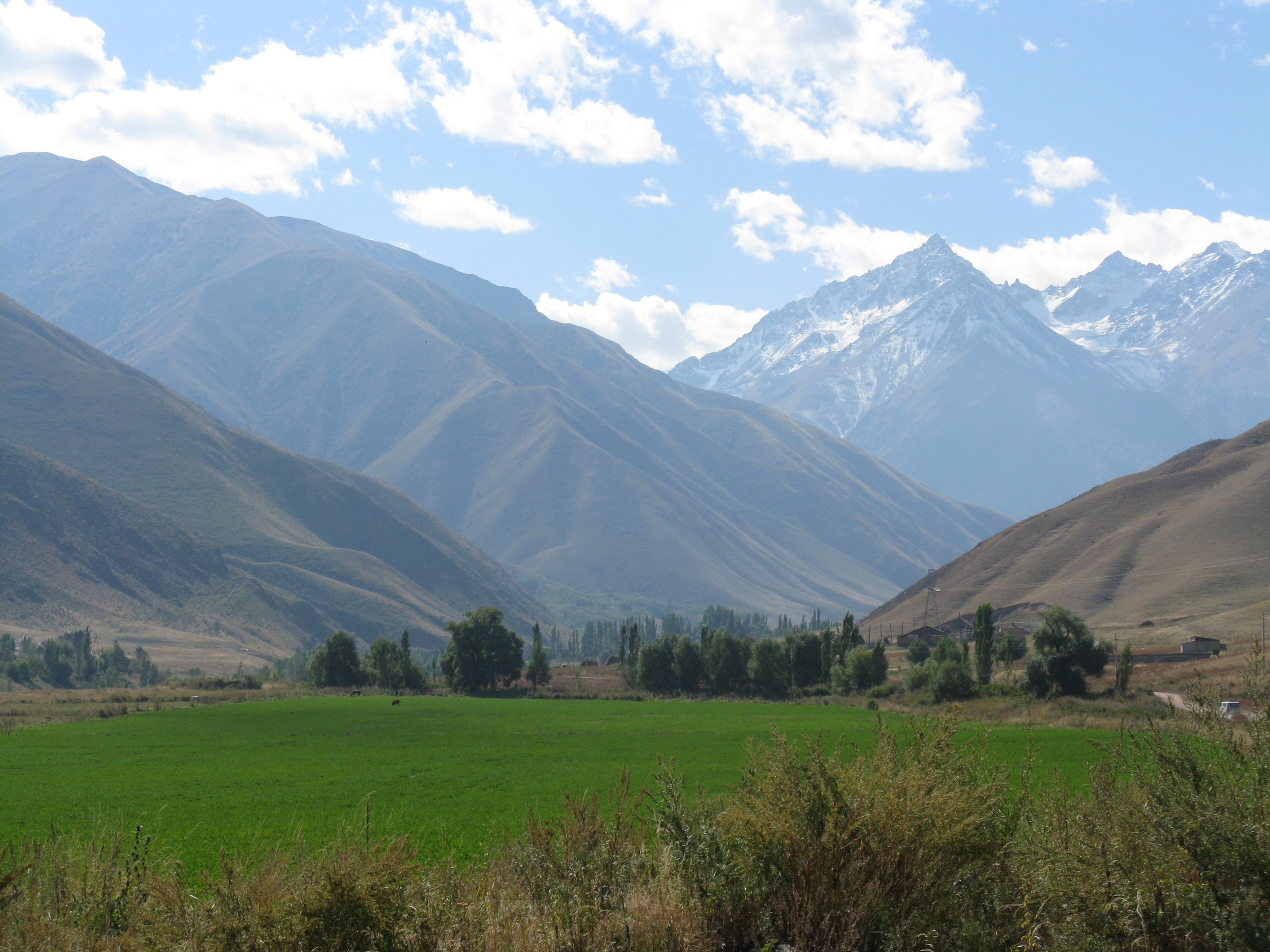 Today, the environment in Central Asia has become extremely fragile, leaving many communities impoverished and in conflict with their neighbors over the use of arable land and other resources.  After independence, Kyrgyzstan and other former Soviet Republics in Central Asia were faced with a myriad of environmental and socio-economic problems, including agricultural land and water degradation, forest-health deterioration, flooding, and landslide disasters. 
There is growing awareness in the region that sustainable economic development, conflict prevention, and poverty alleviation are linked to investments in equitable and durable environmental protection. 
A critical barrier to reforms in countries like Kyrgyzstan is the need for technologies and innovative science-based land and water management strategies that are understood and implemented at the local level. The lack of multidisciplinary analysis of policies made at the national level increases the challenges for building community resilience to environmental and socio-economic change, and to fostering sustainable development. The under-capacity of technical expertise in Central Asian countries has led to a significant need for science-based policies and programs that are more strategic, transparent, and equitable. Critical areas of need are in agricultural land and water management, ecosystem services, forestry, property development, and climate change adaptation. 
Long-term sustainability in Central Asia can be secured best by helping the next generation of leaders gain more experience and training in the environmental sciences, management, and public policy. The Tian Shan Policy Center was established to work as a training ground, bringing together AUCA's highly diverse faculty with students and graduates to work with government officials and NGOs in building capacity for environmental programs and policy reforms. The Center is working with United Nations University and the Center for Mountain Regions Development to help document and distribute lessons and training materials from pilot micro-projects in rural agricultural communities. These materials are being designed to enhance environmental teaching and curriculum for universities in Kyrgyzstan and Central Asia. Through its Scholars in Residence program, TSPC seeks to develop projects that provide existing and future leaders with an opportunity to gain experience in solving problems through multidisciplinary teams. TSPC believes that investing in future leadership will pay large dividends in the region's environmental sustainability.

Promoting Climate Adaptation to Reduce Social Vulnerability in Kyrgyzstan and Central Asia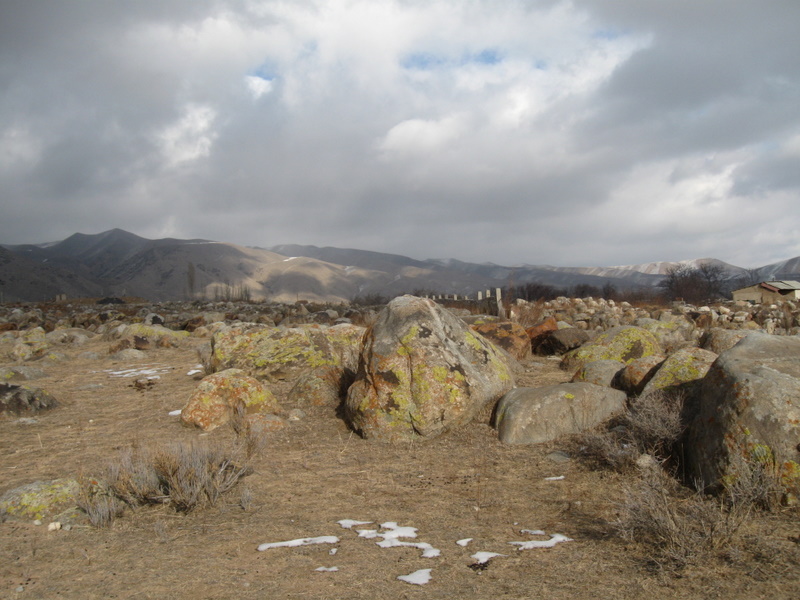 As global climate change intensifies, communities already threatened by water scarcity, food and housing insecurity, low employment, and the spread of disease are likely to become more vulnerable to disasters. This is much of the developing world. People may be displaced or forced to migrate to avoid the worst impacts. "One out of 19 persons living in developing countries may be affected, in comparison to 1 out of 1,500 persons living in OECD countries."[1]  The exact number of people who will be affected throughout the world is unknown—average estimates range from 23 million per year to 62 million.  Climate scientists predict that temperatures in Central Asia will increase by 2 degrees celsius, possibly just in the next ten years. Many believe climate change impacts are already being felt, exacerbating drought and desertification in summer and storms and landslides in the winter, which affect agricultural production for communities, particularly living in fragile mountain ecosystems. Many are already forced to migrate as a means to cope with decreased income from the lands due to soil erosion, flooding or other environmental changes. TSPC is working with global experts to explore programs that can build community resilience and adaptation. TSPC's Migration and Social Protection program is currently documenting global lessons and best practice for policy reform that can better protect Kyrgyz migrant workers leaving rural areas, and facilitate the investment of remittances toward poverty reduction and sustainable development.
The TSPC-KNAU Conference
On November 30, 2012, the Tian Shan Policy Center and the Kyrgyz National Agrarian University (KNAU) hosted a conference on Food Security and Land Resources under a Changing Climate – Issues of Adaptation. 
This conference was convened as part of a series of conferences in Kyrgyzstan to discuss key issues related to Kyrgyzstan's strategic development of responses to climate change, identify gaps in research, policy, and action, and to provide recommendations to government agencies and policy-makers at the International Conference «Mountains and Climate» that was held in Bishkek on December 11, 2012.
Addressing Climate-related Migration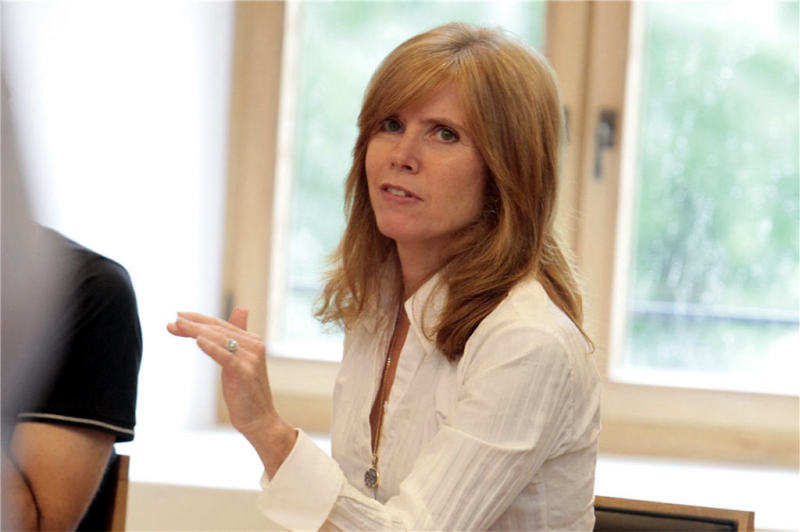 In the 2010 negotiations of the UNFCCC Conference of the Parties ("COP") in Cancun, Mexico, governments concluded an action agenda on climate adaptation that encouraged cooperation on addressing climate change-induced displacement, migration, and relocation.  This was supported by governments in the 2011 COP in Durban.  As governments undertake short-term and long-term adaptation planning, their traditional approaches to human mobility are shifting.[2]
TSPC Deputy Director, Michelle Leighton chaired the United Nations University, Environment and Human Security section Summer Academy on improving legal and institutional protection for communities threatened by climate change impacts, particularly those forcibly displaced or who migrate.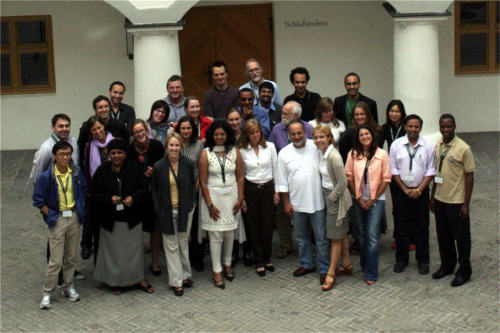 Review the findings of the program on legal and institutional reforms needed to address climate-induced displacement and migration, and disaster risk management.
Publications
German Marshall Fund Climate Change and Migration Project
---
[1]  Roundtable 3, Report of Proceedings, Fourth Meeting of the Global Forum on Migration and Development (Mexico, 8-11 Nov. 2010), at p. 37, available at: http://www.gfmd.org/en/documents-library/mexico-2010.html
[2] This introduction is excerpted from M. Leighton,"Population displacement, relocation, and migration," in a forthcoming book,  The Law of Adaptation to Climate Change: U.S. and International Aspects, eds. Michael Gerrard and Katrina Kuh (ABA, 2011).