SCHOLARSHIPS
NEW GENERATION ACADEMY
SCHOLARSHIP PROGRAM 2023-2024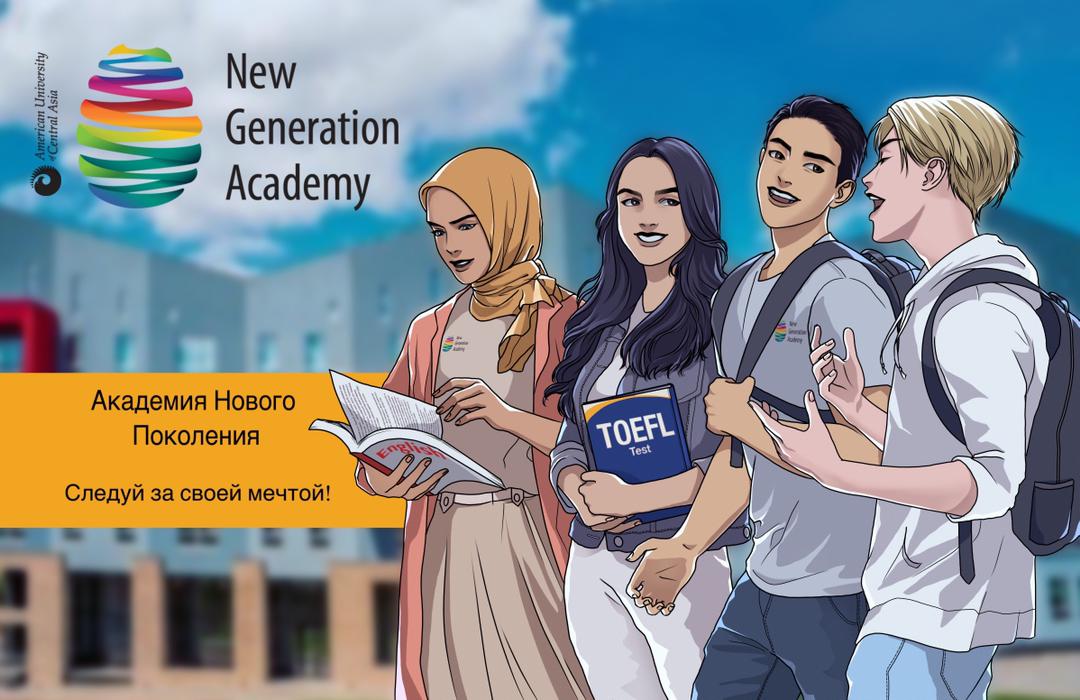 THE NGA SCHOLARSHIP PROGRAM 2023-2024
The New Generation Academy (NGA) at the American University of Central Asia (AUCA) in Bishkek offers a one-year intensive preparatory program that aims at preparing its graduates for university education. 
The NGA Scholarship is aimed at supporting secondary school graduates in Kyrgyzstan to gain access to quality higher education on the basis of both academic merit and financial need. The NGA curriculum includes intensive language training in English, Test Preparation - TOEFL pBT/iBT, Academic Writing and Critical Thinking, as well as teaching to raise students' performance in the College Mathematics course.  It places emphasis on analytical thinking, problem-solving and the development of communication skills. The NGA's goal is to prepare students to make the most of their university education.
This year NGA will award full scholarships to a total of 25 applicants drawn from all regions of the Kyrgyz Republic to study at NGA during 2022-2023 AY. 
The NGA scholarship is open to candidates demonstrating both financial need and academic merit. 
The NGA Scholarship Program 2023-2024 entitles student recipients to:
Full tuition coverage for one-year enrolment at NGA;

Accommodation in the AUCA International Dormitory;

Monthly stipend for one academic year;
NGA graduates receive official certificates of completion upon their graduation. 
Eligibility requirements of the NGA Scholarship Program: 
Applicants must:
Be a citizen of and reside in Kyrgyzstan at the time of submitting the application;

Demonstrate an intermediate level of written and spoken English;

Satisfy the financial need criteria;

Have successfully completed their secondary school education upon admission to the NGA or expected to finish their studies;

Be able to begin the academic program at the start of the academic year and maintain enrolment on a full-time basis; 
How to apply to the NGA Scholarship Program?
STEP 1: COMPLETE THE APPLICATION FORM AND SUBMIT ALL REQUIRED DOCUMENTS:
A completed NGA Scholarship Application Form 
Application forms can be DOWNLOADED here (pdf): 
NGA Scholarship Program_Application Form 2023-2024 in Russian
NGA Scholarship Program_Application Form 2023-2024 in Kyrgyz
Statement of Purpose written in English indicating "Why Do I Want to Study at NGA?";

A signed recommendation letter from your teacher/advisor submitted in a sealed envelope; 

Original or notarized copies of required financial information as outlined in the enclosed NGA Scholarship Application Form and the Appendix thereto;

School-issued documentation evidencing current high school grades/score;

Copies of any relevant regional, national, and international olympiad diplomas on specific subjects.
Semi-finalists who successfully pass the first round of the NGA Scholarship Program will be informed by organizers through phone calls. NGA Entrance Test and Interview will take place in Bishkek and Osh cities from May 31 until June 15, 2022.
Attention: Organizers will ONLY inform those who pass to the next round. 
STEP 2: ENGLISH LANGUAGE PROFICIENCY TEST AND INTERVIEWS:
Semi-finalists will take the NGA English Language Proficiency Test. This test includes grammar, writing, and reading skills.

Interviews with the selection committee will be also held in Bishkek/Osh. 

 Scholarship recipients will be selected among semi-finalists who have written our English test and participated in an interview with NGA representative(s) scoring the highest scores.
Attention: Organizers will ONLY inform finalists via calling them. 
April 28, 2022 - deadline for submitting a completed application form and required documents 
May, 2022 - a selection of semi-finalists
June, 2022 - NGA testing and interview processes. Selection of FINALISTS
September 1, 2022 - NGA classes begin
 WHERE DO YOU HAVE TO SUBMIT DOCUMENTS? 
The completed package of documents should be brought before 16:00, April 28, 2023 (inclusive) to the address:
American University of Central Asia
Aaly Tokombaev Street 7/6, Bishkek, Kyrgyzstan, NGA office, room 420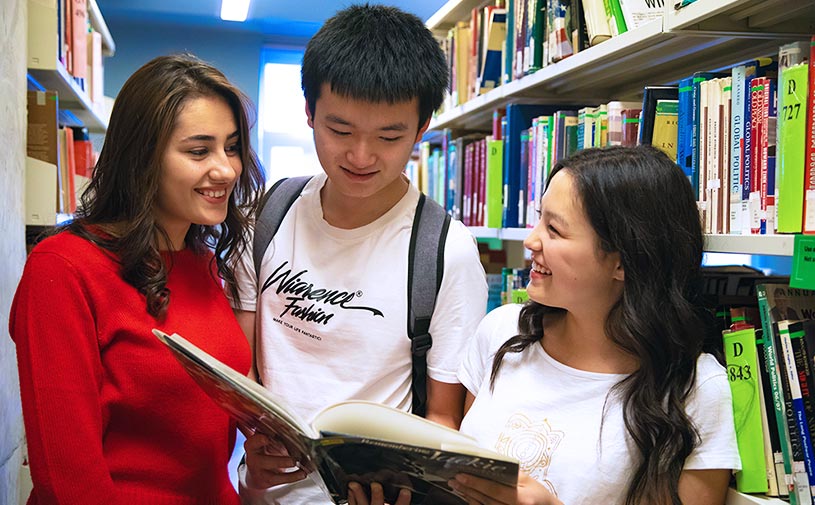 CONTACT INFORMATION: 
Web-page: www.nga.auca.kg 
E-mail: nga@auca.kg 
Mobile: +996 220 118 243
Phone: +996 312 915 000 Ext.: 485, 486