AUCA students plunged into the wonderful world of minerals
AUCA students plunged into the wonderful world of minerals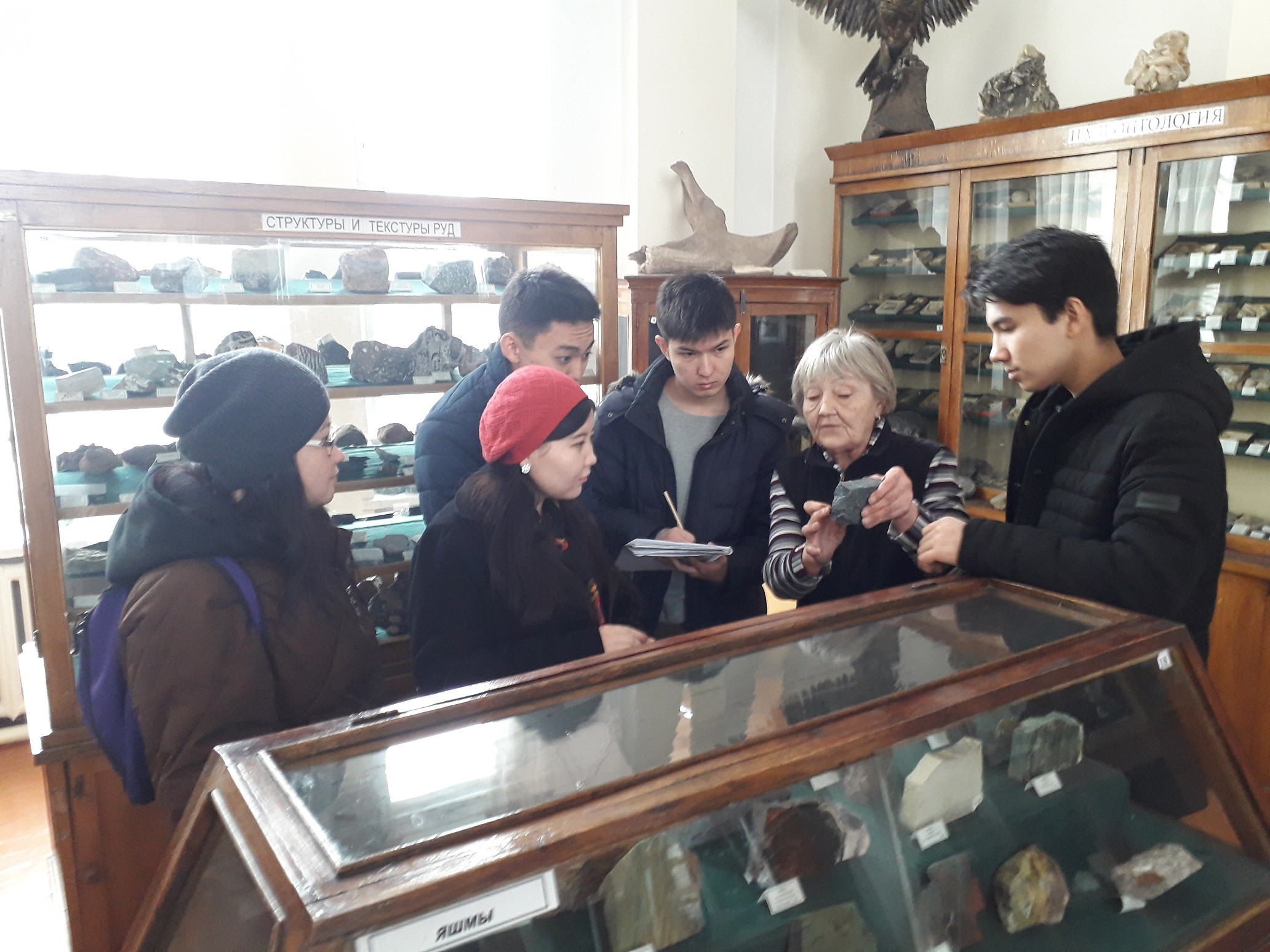 In late November, the Applied Geology program organized an educational excursion for students to the Geological Museum. The excursion took place in the framework of consolidation of theoretical knowledge in the courses Mineralogy and Petrology, General Geology, and Structural Geology and Tectonics.
The Geological Museum is one of the largest geological museums in Central Asia among universities which located in the Institute of Mining and Mining Technologies (Bishkek). The museum has more than 6,000 samples of rocks, ores, minerals and paleontological specimens - fossil remains of living organisms.
During the trip, students could familiarize themselves with the classification of minerals and rocks, and also see a large number of rock-forming mineral samples. The students were able to identify many minerals and rocks in the museum. They were very surprised that the world of minerals is so beautiful and diverse, and each one has its own name. This kind of practical excursions greatly helps students to consolidate the theoretical knowledge that they receive in the university.
- Aidar Zhumabaev, Sophomore from the Applied Geology department, shares his impressions:
The excursion was extremely interesting for several reasons. Firstly, since I am studying geology I am interested in Mineralogy. It was a great opportunity to see a high variety of mineral and rock samples. The more rocks and minerals geologist see the more he or she knows! Secondly, professors provided informative and appealing to study material, so I was greatly encouraged to memorize everything that I saw in this museum. Thirdly, it is very practical that we could study Mineralogy not only in the laboratory works in the university, but also at museums. I will visit this museum more in the future. I am glad that our university provides students such great activities that appeal to study more!