STUDENT THEATRE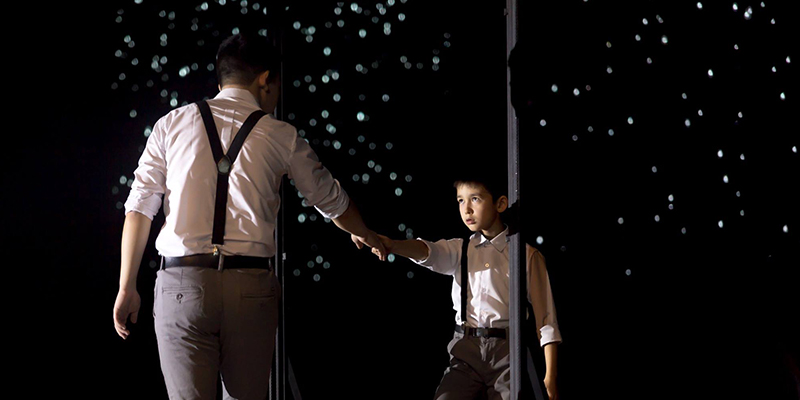 Student Theatre "Mirrors"
History:
In 2000 AUCA student KVN team was created. The team successfully represented AUCA in Republican KVN league. Later in 2002 AUCA student theater "Debut" was created. In 2013 student theater changed its name to "Mirrors" student theater.
Achievements:
During the period from 2002 the student theater has performed all annual "Initiation" shows. Moreover, four big musicals "Mirrors", "Red sails", "7 Temptations of Mr. N.", "Pygmalion" have been performed by the student theater.
During the whole period of existence AUCA student theatre has got about 50 awards in interuniversity student festivals, such as "Vesna Ala Too", "Vesna Bishkeka". The student theater "Mirrors" participated also in international Kyrgyz-Tadjik contest and many other festivals.
In 2014 the student theater got award in "Choice of the Year in Kyrgyzstan" in nomination "Theater without borders".
From 2005 to 2016 the student theater implemented different kinds of festivals and projects in all regions of Kyrgyzstan: "Goals of Millenium" supported by UNDP, "Multicultural Bouquet of Kyrgyzstan",
"Many Languages –one world" supported by Soros Foundation and USAID, "We are the World"-supported by OHCHR.
On February 26, 2017 a charity concert dedicated to the 15th anniversary of the Theater "Mirrors" was held in Kyrgyz National Philharmonic.